March 2019
- by Alyson Shane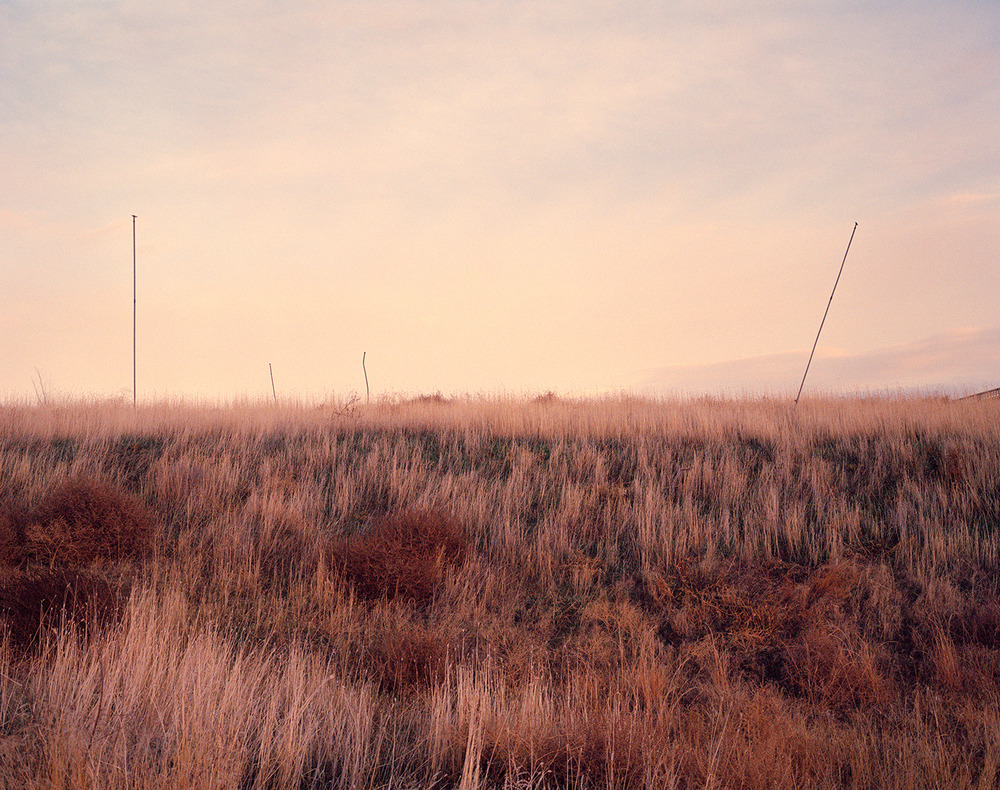 which is a weird thing to ask someone who just publicly admitted to being depressed but what else do you ask someone in my position?
"Hey, still feeling like a human dumpster fire today?" isn't a great opening line.
The answer is Fine, I Guess.
As Fine as I can be, I suppose.
I saw a new therapist last week and she's very into these visualization techniques that psychotherapists use to help people who have experienced traumas like PTSD overcome their issues, which I'm down to try but to be honest makes me feel a bit silly.
She had me picture a jar with a lid and had me describe the jar in crazy detail, then she told me to talk about an upsetting experience I'd had recently and how it made me feel, and to feel my feelings and allow myself to cry, which I did.
Then she told me Put your feelings in that jar and close the lid so you can't feel them anymore. So I did.
And you know what. I felt better.
Not one hundred percent better, but a bit better.
That's how it works, my therapist said.
So there's that and we'll see how it goes.
I spent the weekend taking it easy and working a bit and last night John and I went to this dive bar in our neighbourhood and ordered some local craft beer and a slice of lasagna to share
and we talked about the future and the things we wanted and the people we know and the things we're hopeful for, and the place was bathed in the glow of some hockey game on TV nobody was actually watching and everyone was wearing toques and comfortable sweaters and looking very Canadian.
It was very familiar and comforting and it was nice to feel that way.
We stayed for two beers and burnt our mouths a little on the hot cheese because we can never wait for the lasagna to cool, and today we spent some time planning the garden and working on projects, and I've been trying to catch up on the mountain of emails and DMs and text messages I've been receiving since Thursday.
It's been humbling and strange to receive such an outpouring of support and what's funny is that for a person who never shuts up and writes for a living, figuring out what to say back is really hard
so if I haven't replied to you I'm sorry and I'm working on it
but I see you and I appreciate you
and I appreciate that you keep asking.
---
- by Alyson Shane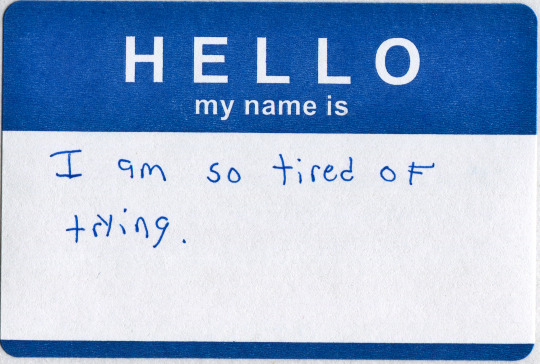 I've been staring at this blank screen like a page waiting to be filled and I have this pit in my stomach, round like an avocado pit and heavy-feeling, dragging me down into my chair and the floor and the ground. I wish the earth would swallow me whole.

People ask me to talk and I have nothing to say. My words are like ash in my mouth and they feel caked on my tongue. Nothing I say has value. Makes a difference. Matters.
I wake up in the morning and I want to go back to sleep so I don't have to feel this way and so I don't have to fake being happy and smile and be loud and enthusiastic and pretend like I don't have this
hole in me
that keeps growing larger no matter what I do.
It got real bad after VoteOpen but this lack of feeling has been there for a while, or maybe it never really went away and I was just covering it up. Like a hole in the floor that you put a piece of wood over, and then you put a really thick rug on the wood so when you walk over it you don't feel the emptiness underneath your feet. Or at least you pretend you don't.
I regret being involved with that campaign. The city ground me down and I saw an ugly side of it that I can't unsee and I don't know how to love the place that I used to love
so much
anymore because I don't feel connected to it. I've lost my sense of place, and with it a portion of my identity that was so, so important to me, and it feels like that hole is getting bigger and deeper and more complex and I'm losing myself in it more every day.
In the winter I needed to hustle so I could take time off so I barely had time to acknowledge it. I poured myself into my work and hauled ass and accomplished a lot but I did it so I could have an escape from my life and pretend like I was fine for a little while
and I felt fine in Thailand. Most of the time, anyway.
But then we came back and at first I tried to chalk it up to being incredibly jet-lagged, then being incredibly sick, then one thing and another thing and then another thing but the truth of the matter is that
I don't feel much of anything these days.
Just a hollow ashy feeling in-between bouts of profound sadness and red-hot anger. I yo-yo between being angry at everything and everyone, to feeling so sad I can barely get out of bed, and in-between I feel numb. I walk and I talk and I feel myself going through the motions of living my life but it's like watching a movie because the things that are happening have no meaning. They just happen. They don't matter.
Nothing matters.
John asked today me if I was excited about anything. Folk Fest. Rainbow Trout. Summer and gardening and riding our bikes. Our wedding. Any of the dozens of things going on in my life that I ought to be excited and happy about.
But I'm not. There's that hole in my chest where my feelings should be and it's deep and dark and grey and it feels like if I stare into it for too long I may lose myself and fall in and never come out. I could get lost in it like a series of hallways that lead nowhere but go on forever, empty and dark and endless.
If I were someone else I'd tell me to talk to someone. Anyone. That's what John tells me to do.

"See a therapist" he says "get some help."
So I'm getting help.
Tomorrow I'm seeing a new therapist and maybe that will make a difference but I'm nervous and scared, because the last time I saw a therapist it was to manage the emotional baggage I was carrying around from my relationship with my parents and for some reason I'm okay being a victim of abuse but I'm absolutely terrified of being depressed even though that must be what this is, right?
Is this what depression feels like?
Am I depressed?
I don't want to be. I want to be someone who overcame some shit and maybe still has some anxiety, but is pretty okay now and working on it but can do normal things like talk to their friends and partner about their feelings and get excited about getting married and the future and all the amazing, positive, special things in my life that should be making me feel anything but exactly how I feel right now.
But I'm not okay
and I need to do something about it before this hole in me eats me up and there's nothing left.
Wish me luck.
---
- by Alyson Shane
Lately I've been really into this guy called Pete Buttigieg.

Who goes by "Mayor Pete" most of the time because 1. before announcing that he was going to run for President he served as the Mayor of South Bend, Indiana and 2. because "Buttigieg" is one of the most unfortunate last names you could have in contemporary North American politics, I think.
I first heard about Mayor Pete on the Pod Save America podcast (which is one of the best no-bullshit political podcasts out there)
where I believe they were commenting on his last name
and how a religious, gay Millennial who was previously the mayor of a small town in a conservative midwestern state was running for President
which got me all fired up, let me tell you.
Then I listened to his interview and was really impressed by his direct approach, thoughtful comments, and his policies. Dude reminds me of Obama a bit.
Oh, and did I mention that he went to Harvard and Oxford and fought in the War in Afghanistan?
Then we watched the CNN town hall where he blew everyone away and was happy to see that not only can he string a nice couple of words together, but he can also do it in a way that makes you go
oh
that's just plain common sense
like, there's a climate crisis and we need to stop pretending there isn't
automation is coming for millions of jobs that will never come back
we need to re-think the definition of "work" to include things like caring for family
nobody should worry about having to go bankrupt if they get sick

and as he's explaining his views he keeps repeating "I'm part of the generation that has to deal with these issues," and it's SO REFRESHING to hear a Millennial stating facts and being listened to at a federal level, holy shit.
He's still a long shot candidate at the moment, but he's been getting tons of press and was in Esquire, and apparently his campaign raised over $600 K in the 24 hours since the CNN interview.

It's so refreshing to see young political leaders with a strong message
working hard to craft forward-thinking policies that connect with younger voters
and pushing the needle on issues like automation and environmentalism as key policies
if only we had a party who could do something like that here in Canada
---