How to Create a Value Proposition That Stands Out From the Crowd
One of the cornerstones to running a successful business is having a strong value proposition.
Not sure what the heck a "value proposition" is? Here's a breakdown:
It explains how your product or service solves your clients' problems
It highlights specific benefits of working with you
Explains why working with you is a better option than working with your competitors
Understanding these three key things can go a long way towards building your business, helping you find and retain the kinds of clients and customers you want, and goes a long way towards quoting accurately and not selling yourself short (which many people I meet tend to do, it seems).
Despite it's importance, many of the people I've met either don't know how to create one, or don't understand the steps to creating an effective one which helps their business forward.
Today, we're going to fix that: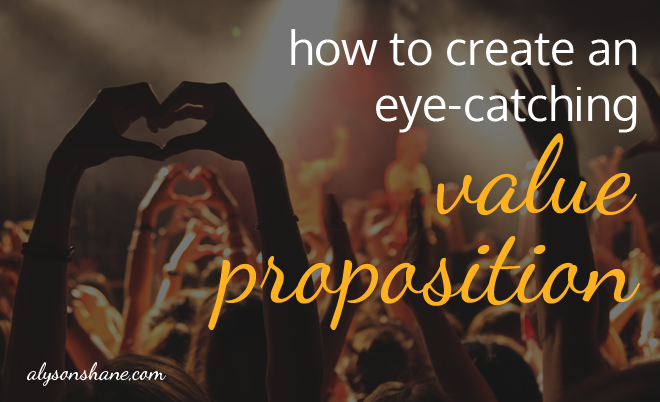 Understanding Your Value
This is tougher than it sounds. For many of us (myself included) our businesses happen as the result of a series of opportunities which may leave us feeling unprepared and confused. This is normal.
When I first started out I knew a few things: I knew what I loved to do (writing, content marketing, and community management) and I knew why my clients wanted to work with me (strong writing skills, good attitude, deep knowledge of my industry), but I struggled to clarify what the value of what those things actually meant to my clients. This takes some serious thought and reflection, and it's okay if you don't know right away.
Some things to ask yourself are:
What am I exceptionally good at?
What makes me and my business unique?
What does a one-sentence summary of how I help my clients/customers look like?
Get to Know Your Ideal Client or Customer
Take a step back from your own train of thought for a second and think like your ideal client or customer, then ask yourself the following questions:
What do they do?
What kinds of problems do they have that I can help solve?
How can my services or product help make their lives easier?
What do they value?
Not sure how to answer these questions? Ask and do some market research! You can accomplish this in a variety of ways: conducting a Twitter poll, asking friends and colleagues, talking to your mentor - the sky's the limit!
Creating an Eye-Catching Value Proposition
Business is about being different. The more you can stand out from your competitors, the stronger your value proposition will be.
Here's what my value proposition looks like:
I help brands and businesses create long-term content marketing strategies which help them convey the right message to their target audience.
Let's break this down:
I've identified the kinds of clients I want
I've stated the kind of work I want to do (copywriting, content marketing, and social media management)
I've described the kinds of working relationships I want (long-term ones)
I tell prospective clients how I help them (increasing brand awareness and community growth)
Creating a value proposition which states what you do, what makes you different, and the kinds of clients and working relationships you want to have doesn't just tell your clients about what you do, but it also helps you determine if a potential client or customer is the right fit for you, saving you time in the long run.
Adding Social Proof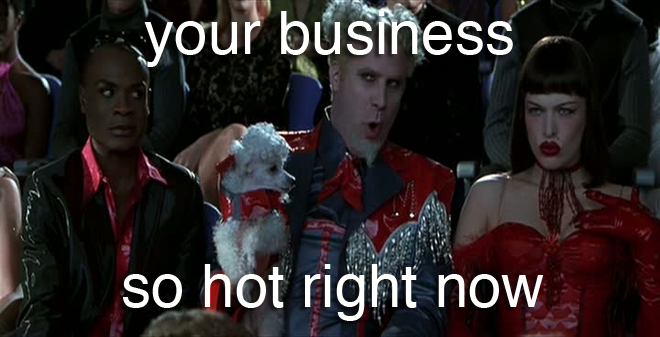 Do you have any accomplishments that you're proud of?
Maybe you were published in your local paper, received an award for excellence in your field, or spoke at a conference - whatever it is, feel free to weave these into your value proposition when you can.
This is called "social proof" and is designed to add to your value proposition in terms of concrete examples of how awesome you and your business are.
You can add things like "voted #1 in my field" or "nominated as 2015 Canadian copywriter of the year" - whatever it is (as long as it's true!) can go a long way to adding weight to your value proposition.
Now it's your turn!
Ask yourself what you want to do, how you'll do it, and how your approach makes you different than other people and businesses in your industry. Got questions? Leave them in the comments or drop me a line!
---