A Guide to Working Your Side Hustle While Keeping Your Day Job
Let's face it: there's nothing worse than feeling like you're stuck in your job.
I'll be honest with you: I was pretty unhappy at my old office job, and the biggest thing that kept me going there day after day was knowing that I could go home and work on my business.
Knowing that I could go home and pour my energy into something personal that mattered to me kept me going on a lot of days when I wanted to throw in the towel.
However, whether you're building your biz on the side, hustling your freelance gig, or working on other creative projects, it can still be tough to be able to put the effort in when you spend the bulk of your peak productivity hours at the office.
If you're serious about accomplishing your goals outside of your 9-5 then it's time to start planning, getting organized, and taking steps to make the most of your out of office hours.
Luckily, I just went through this experience, which is why I'm here to help: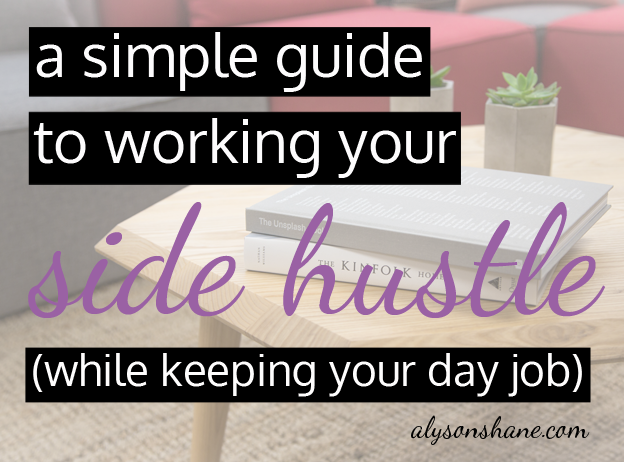 Figure out how much time you have (and be honest!)
So we already know that you have -40 hours a week to work on your side project, but it's also important to factor in other important areas of your life that can't be avoided and take up your time. Some of these can include:
Commuting to and from work
Going to the gym/general fitness
Preparing and eating meals
Socializing
Sleep
The easiest way to figure out how much time you really have is to map it out so you can get an accurate look at how much time you really have, and how much time you can realistically spend each week.
I know that a few hours here or there may not look like a lot, but don't get discouraged! Make every hour count.
Plan, plan, plan!
Your time is limited, and if you're working on a particularly large goal, or something with lots of steps to complete it can feel like an impossible task to fit it all into your after-work hours. Don't sweat it, baby, it can be done! It just takes a little planning and preparedness.
The first thing you need to do is figure out what your goals are. They can be as vague or as specific as you'd like, but the most specific you can be, the better.
Some examples are:
Write and publish an ebook
Redesign and launch your website
Put together an e-course or workshop
Hustle your side business and grow your client base
These are all top-level goals: they're the end result, but to get there will take lots of smaller, much more manageable steps. What I used to do was sit down on a weekly or bi-weekly basis and figure out what I wanted to work on that week, and focused my attention on competing those tasks.
Prioritize and re-assess often
Once your top-level goals are in place and you've mapped out how and when you'll be taking steps to get there, it's time to prioritize your time. When you're doing lots of stuff and living a busy life it can feel hard to know what to start with (believe me!) so I find it's helpful to determine what "priority" tasks are. This is what mine look like:
Client work and tasks that generate income
Time-sensitive tasks, or tasks on a schedule (my newsletter, for example)
Work that needs to be sent to someone else so they can move forward on their end
To-dos on my business development goal list
It's important to take this seriously! It's way too easy to get wrapped up in small details, or to waste your time on something that doesn't really matter. Remember: your after-hours time is at a premium, so treat it that way.
Schedule similar tasks together
After a long day at the office it may feel like it makes more sense to say, write a blog post one night and draft your newsletter the next, but practicing "batch scheduling" can help you optimize your time and get more done.
"Batch scheduling" is exactly what it sounds like: grouping similar tasks together to optimize your time. This is especially important when doing tasks which require you to get into a "flow" such as writing or other creative pursuits. It takes time to get in and out of flow, so it makes more sense to group similar tasks together so you can stay in that mindset as you move from one task to the next.
It's also important to try and schedule your after-work work on nights when you aren't feeling mentally worn-down. You probably won't feel like sitting down and working on your financials after a busy day of meetings at the office, for example, so try to schedule mentally taxing tasks on days when your 9-5 is more low-key, and vice-versa.
Take time off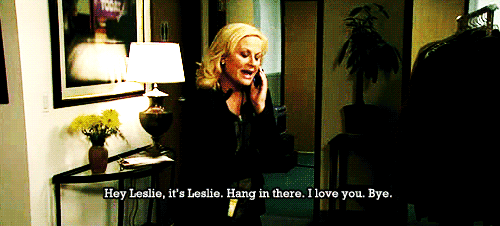 When you're hustling on the side of your 9-5 it's really easy to fall into the habit of working 24-7 (trust me on this one, I know it all too well) but if you don't schedule in time to rest and recharge your batteries you will burn out. Not only will your side projects begin to see the strain, but your productivity at your 9-5 will begin to slip as well, and that's not good!
With this in mind, schedule time to catch up on the latest Game of Thrones, go for a hike with your friends, or basically do something that isn't working on your side project when you're not at work.
Taking the time to look after yourself ensures that you'll have the steam to keep firing on all cylinders, both at your 9-5 and at your side gig, for a long time.
Do you have any tips for working on your side hustle while keeping a day job? I'd love to hear them!
---