3 Things You Can Do Right Now to Get Noticed on Twitter
Without a doubt, the social network that people ask me about the most is Twitter.
Let me preface by saying this: the only reason I'm especially "good" at Twitter is because I've been an active user for a really long time. I first joined in December 2008 (thank you, Twitter) but didn't use it a lot at first. Part of that was that I didn't have a smartphone at the time, but the main reason I avoided it was because I didn't know what the heck to say.
Figuring out what is and isn't appropriate to share on Twitter and then trying to condense it down into 140 characters felt like a daunting and overly-complex experience, and for a long time I just "nope'd" out of it.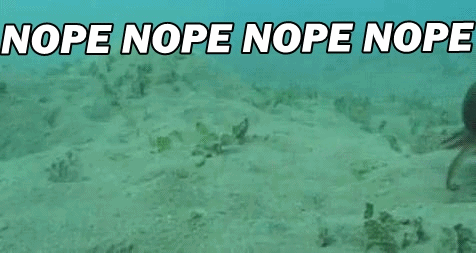 Eventually, though, I realized that I was over-thinking things way too much because (like all social networks) the main purpose of Twitter is to share your thoughts and talk to other people. That's it.
The issue that most people have with Twitter is that they over-think it. Too many people I know have asked me "is this okay to tweet?" before, and my response is almost always "yes, don't worry about it so much."
So how can you stop wringing your hands and gnashing your teeth every time you have to send out a tweet? Let's go over three quick things you can do right now: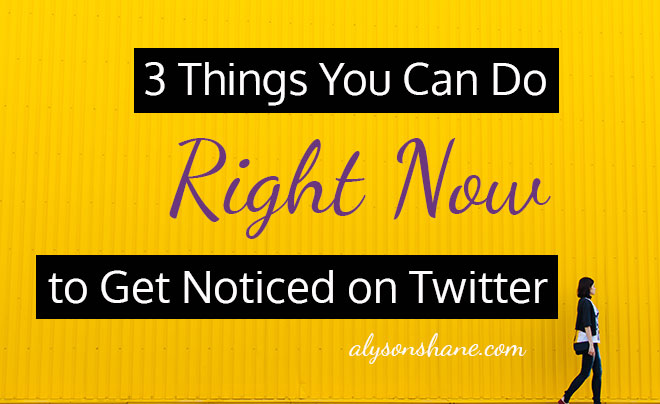 Use strong visual branding
The first thing other Twitter users will see (besides your clever, savvy tweets) is your profile picture. If you can, try to use a hi-quality photo of you that ideally isn't a selfie. As much as I love selfies, they're easy to spot and don't exactly scream "professional internet person."
If you have social media profiles on other networks, try to ensure that your Twitter profile looks similar and fits with the same theme in terms of colours, photos, and descriptive words, as well as including links to your website or blog, if you have one.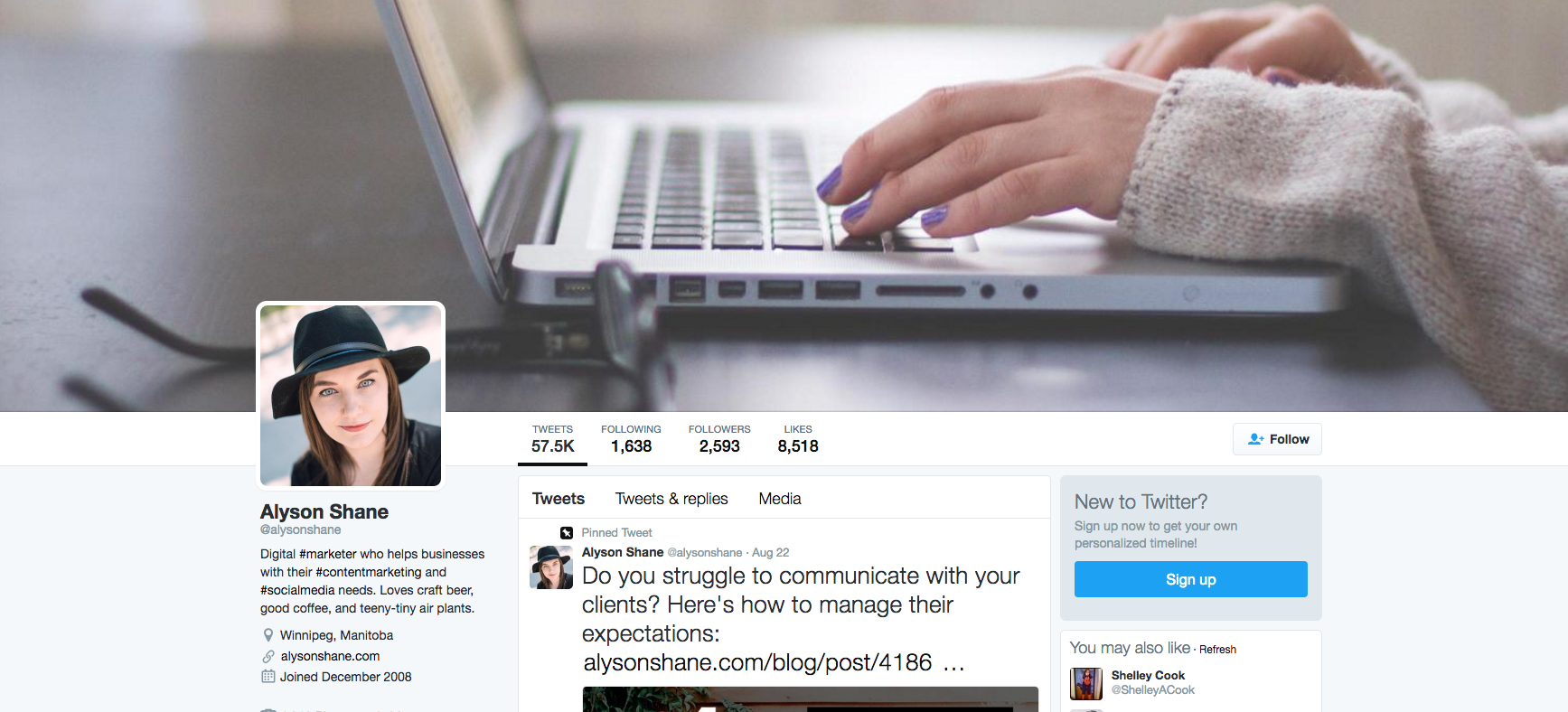 If we take a look at my profile, you can see that I briefly describe what I do for a living, and some stuff I'm into.
This combination of personal and professional works well because other users know what to expect from me in terms of Twitter content, and it's not aggressively sales-y so it doesn't turn off prospective new followers.
Have some variety in your tweets
I have no doubt that you're an interesting, complex, multi-faceted person who loves more than your favourite sports team or binge-watching the X-Files, so why would you limit the stuff you share online to only reflect that one side of your personality?
Because Twitter forces you to be concise it's actually a really great tool for showcasing different interests, thoughts, and opinions. However, it's important to be diverse enough that people don't get bored of your content, and that you're actually engaging with other people.
For example, posting life updates with no context is fine once in a while, but don't crutch on it because most users can't relate to your life, specifically. On the flip side, only sharing memes and gifs doesn't help people get to know you as a person, which is what Twitter is actually for.
Instead, try to post a variety of things from the following topics:
Random thoughts/life updates
Links to cool articles and interesting stuff
Funny gifs and memes
Stuff relating to your profession (if you're the kind of person who is comfortable talking about their work online)
Blog posts and other content you've created (if you're a content producer)
RT's and quoted content
Tweeting at and replying to other users
Don't abuse hashtags
Hashtags are how users on Twitter (and now other social networks, too) connect their Tweets to a larger shared topic or idea. For example, people tweeting about their long weekend plans will use the hashtag #LongWeekend. That way when people search for hashtags relating to the long weekend, theirs will pop up.
While hashtags are a great way to connect your thoughts to a larger public discussion, they don't look very visually appealing and jamming your tweet with hashtags makes your 140 character message basically impossible to read. If possible, keep hashtags to a minimum and try to use 2-3 at most.
Are you still feeling baffled by Twitter? Then make sure to check out the Twitter for Beginners series, where I break everything down in a handful of easy-to-digest posts for your reading (and future Tweeting!) pleasure.
Do you still have more questions about Twitter and tweeting etiquette? Tell me in the comments!
---