What is a Content Strategy (and Why Do You Need One?)
Before the internet was as embedded in our everyday lives as it is now, marketing took a very "one size fits all" approach compared to today's standards. Billboards, print ads, and commercials were certainly still created with specific audiences in mind and placed accordingly (eg: ads for lipstick in Cosmopolitan magazines), but they didn't provide a lot of information to the consumer.
In today's digital age, marketers have to do a whole lot more in order to stand out from the crowd, and these days consumers take their time to research, cross-reference, and familiarize themselves with a brand and its products or services. Putting white space on a page to stand out from the crowd just won't cut it anymore.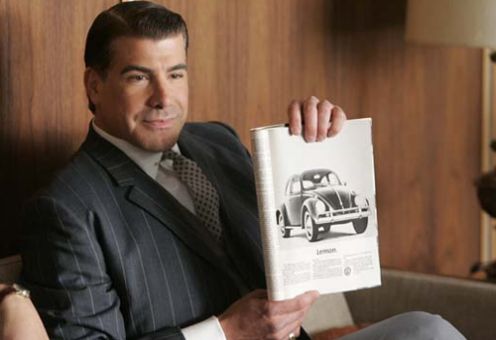 What's risen up to replace traditional marketing is content marketing. Content marketing differentiates itself from the traditional variety by supplementing promotional content (ads) with useful, informational, and entertaining content (blog posts, memes, lists, etc).

Content marketing helps businesses build familiarity with their target audiences, and by sharing information that doesn't directly relate to themselves over time (and with some luck) a trusting relationship will turn that audience member into a customer.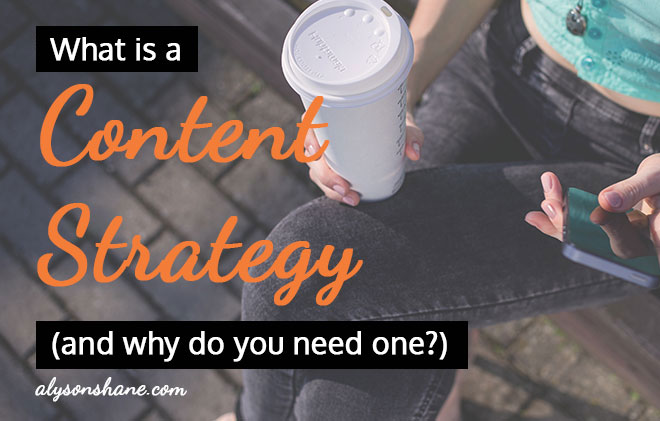 Content marketing strategies are essential for any sort of meaningful long-term success online. They help determine how, why, and who you can reach using your content, and act as a "game plan" to direct those efforts and measure results.

Without a content marketing strategy you (or your employees) are simply throwing information against the wall and hoping that it sticks. While there is certainly a level of experimentation which can (and should!) happen within the contexts of a long-term content strategy, your day-to-day actions should be determined by a set of values and goals set by your content strategy.
What should you include in your content marketing strategy?
It's all well and good for me to say "you need this" but I'm not doing my job very well if I can't break down exactly what you need, right? Below are some of the essentials that I include in every content marketing strategy (and you should, too):
Goals & objectives
The first thing you need to determine is what is your content marketing strategy meant to achieve. Some common examples include:
Increasing website traffic
Growing social media profiles (Likes, Followers, etc)
Increasing newsletter signups
Downloads of a specific product, PDF, etc
Who your target audience is
The first thing to do here is create a buyer profile which will help you understand what motivates your customers, and what their "pain points" are that your product or service can help them solve. You can read more about creating effective buyer profiles here.
Touch points
Modern customers often encounter a business in a variety of places: searching, paid digital advertising, customer reviews, and social media, just to name a few.
Pay attention to customers are finding you (your website analytics and keyword analysis are very helpful here) and define which channels and social networks you will use to help guide your customers, and what your goals for each channel are going to be.
Your messaging
Content marketing should tell your brand's story; that is, what makes your business, service and/or products different, and why your customers should care.
Gone are the days when you can be a faceless monolith and still create real, meaningful connections with your audience.
Some things to keep in mind are:
What sets you apart from the competition?
What makes your business unique?
How can your product/service help your customers?
What kind of tone will you use (formal or casual)?
The kind of content you want to share
Before you start sharing memes left and right, take a moment to think about how your audience will react to what you're sharing, and how they will work to help you achieve your objectives.
Your buyer profile should really come into play in this area, because while there are lots of blog posts, infographics, videos, and much more available online, if you're sharing it with audience members who don't engage with that kind of content, then you may be doing more than just boring them: you may start alienating them.
Don't worry about limiting yourself (you can share blog posts, news articles, and infographics, for example); it's more about identifying which kinds of content work best together, not focusing on one specific type.

Pick your content topics
Once you've figured out the kinds of content you want to share, use your buyer profiles to figure out how the information contained within those forms of content can help solve your customer's pain points.
For example, if your business sells personal protective equipment for construction workers and labourers (helmets, vests, steel-toe boots, etc), then sharing articles relating to worker safety, staying safe on the job, and updates about your industry are all good content topics to start with.
How to measure success
No content marketing strategy would be complete without determining how you will measure success, and your Goals & Objectives section of your plan should help direct these efforts.
Whether you classify success as a monthly increase in social followers, 500 newsletter subscribers, or 100 downloads of your latest white paper, make sure to track these stats over time to see how well you're doing.
Do you have any questions about content marketing strategies? Did I miss anything in this post? Let me know in the comments or drop me a line.
---