Tagged: bugs
- by Alyson Shane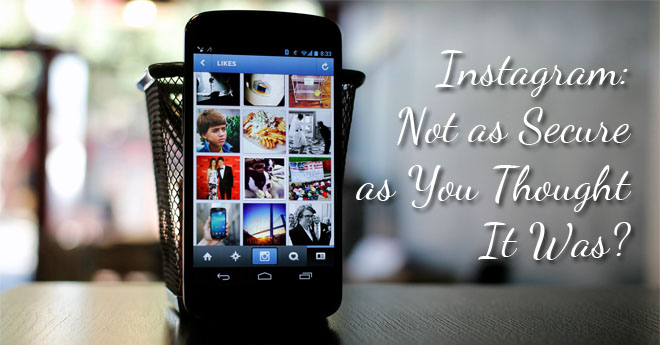 Instagram has a problem with it's sharing settings that the developers seem unwilling to fix, and could be considered a security issue.
Some backstory: I manage a few social media accounts in addition to my own personal account, one of which is a client's Instagram account.
If any of you manage multiple Instagram accounts then you know that the app isn't designed with this use in mind: in order to switch between multiple accounts you have to sign out of one and sign in to the other each time you want to switch, which is a huge hassle.
But this post isn't about what a pain it is to switch accounts, it's about a more glaring and potentially embarrassing issue.
When I switch between accounts, Instagram keeps the linked Facebook and Twitter accounts from the previous login. What that means is that when I post something to my Instagram feed it gets shared to my client's account instead, even though I'm completely logged out of that account.
This has gone both ways: I've had their account post to my social feeds, and vice-versa and nothing I do is fixing this issue.
I've tried resetting the linked accounts multiple times on both profiles.
I've tried writing to Instagram (twice now) with no response or bug fix.
I've posted about it on /r/Instagram asking for help/advice with no luck. Nobody seems willing to acknowledge or fix it.
This is a huge issue with their security settings. What this means is that once you've logged in with one account, if you or someone else using your phone later logs into their own account, they can effectively post on your behalf to your Facebook and Twitter, without you knowing and bypassing any account protection.
I love using Instagram, and it's my most heavily-used photo-sharing app. The added bonus of an additional community to engage with is great, and the ability to cross-post across multiple accounts is a huge time-saver.
However, the fact that there has been an ongoing security issue that hasn't been resolved really worries me, and it makes me wonder how many other people out there are experiencing a similar issue.
I'm at the point, now, where I've notified my clients that I won't be using their Instagram account for the foreseeable future, and am considering simply moving to another photo-sharing platform like Tumblr instead, so this may not even be something that I have to worry about for much longer.
But if you use more than one Instagram account for anything, I'd double-check those linked account settings if I were you.
---