her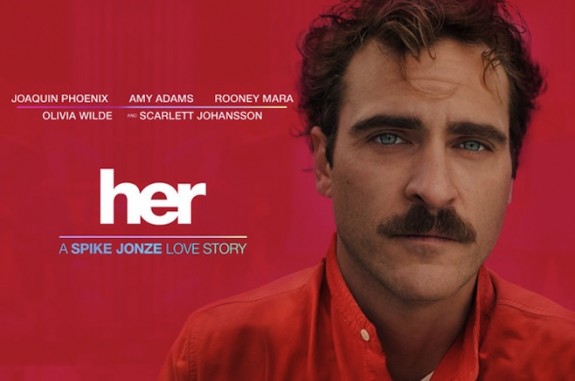 To beat the cold on the weekend Ty and I made thin crust pizzas and curled up under blankets and watched
her
which is the latest film from Spike Jonze that has audiences swooning.
I wish I could disagree
(no I don't)
but I don't.
I loved it.
The sets with stark backgrounds and pastel shades and high-waisted pants and hairstyles that hinted that this wasn't quite in the present.
The contrast between the too-happy workplace and Theodore's crumbling personal life.
Joaquin Phoenix's portrayal of Theodore, a man who seems to be fading out of his own life due to his inability to face his own mistakes.
ScarJo's voice, of course, perfect as the voice of the OS, Samantha.
As well as how compartmentalized the movie was. The film focused on Theodore's experience with the OS and only revealed small snippets of the effect that a sentient operating system was having on the larger society.
I liked it that way. The movie focusing on Theodore's life was complex enough and I feel it would have detracted from the overall feel and message if the plot had tried to tackle a broader range of issues and subjects in such a small time frame.
Because ultimately
her
is a movie about a lonely man who does what a lot of lonely people do: they fall for the wrong person. They try to fill that gap in their heart with something that they shouldn't.
In Theodore's case it was a charming, cute operating system, and the way the Jonze frames their developing relationship makes it seem so completely plausible. Watching the film I couldn't help but think
"Yeah, that makes sense"
.
It's to utterly, terribly human that it hurts, and it serves as a reminder of the complexity of our emotions.
How we can't help who (or what) we love, and our relationships are entirely our own interpretation.
But the biggest lesson that a viewer can take away from this heartbreaking, beautifully sad story is this:
Small phones win out in the end.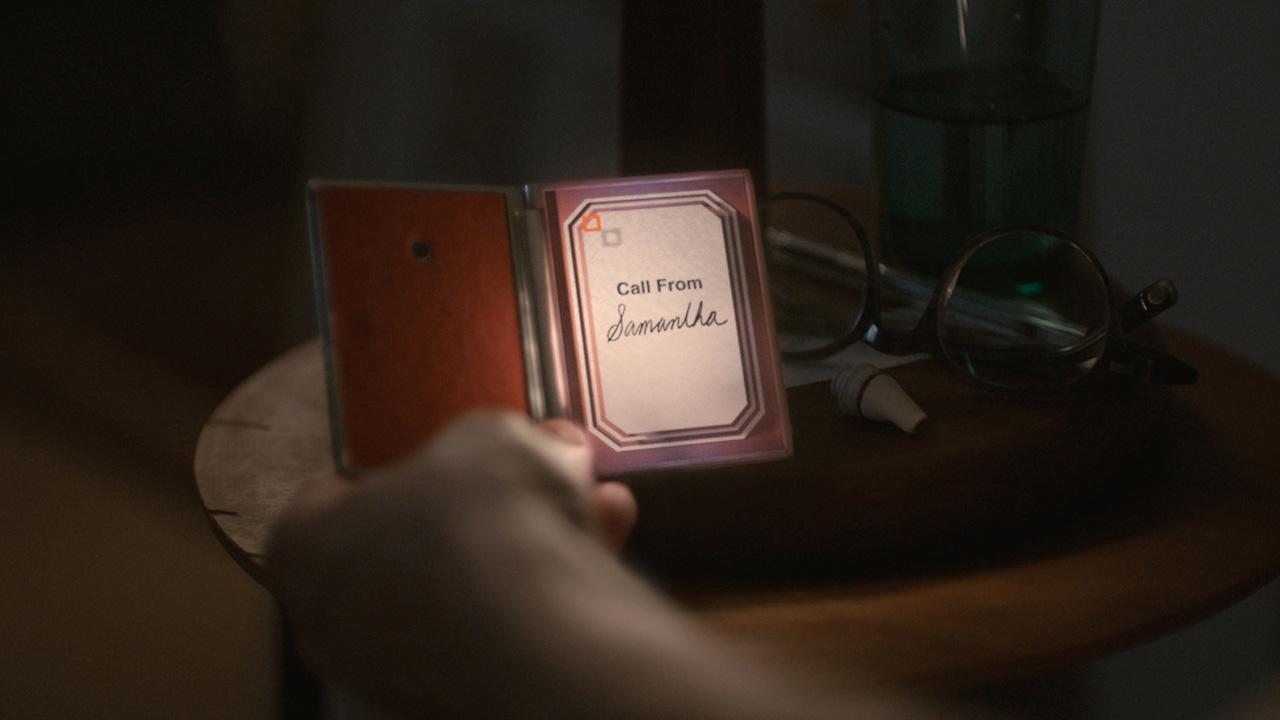 ---