Simple Steps to Build Your Personal Brand
If you're anything like me, you spend an egregious amount of time online chatting, sharing comments, articles and opinions, and connecting with other people.
If you don't, or if you're just starting to, then you may not be familiar with the concept of personal branding, and how it can help you achieve your personal and business goals.
What Is Personal Branding?
Your personal brand is how people in your community and the world at large think about you. It's the sum-total of all of your activity online, which helps paint a picture of who you are to the people who know you through online social channels like Facebook, Twitter, LinkedIn, Pinterest (to name a few), and your website, if you've got one.
Having an understanding of personal branding is a powerful tool because it allows you to actively shape how people see you, and gives a focus and direction of the tone, quality, and direction of the content you share.
In this post we're going to cover a few simple ways that you can build a strong personal brand which not only reflects the fabulous person that you are, but also how it can help you achieve your goals!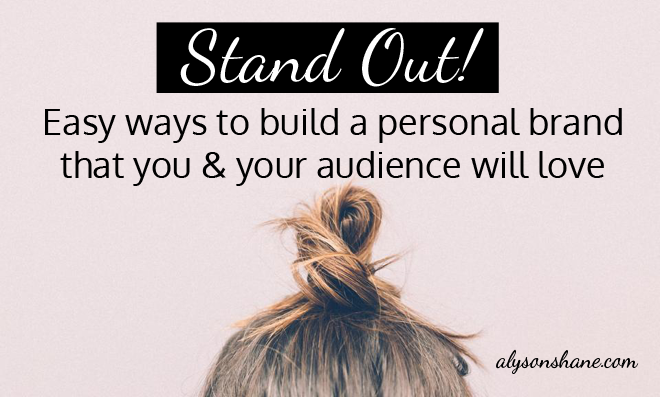 Build a Website That Reflects Who You Are
I'd argue that the most important piece of the puzzle regarding your personal brand is having a website that you love. Something sleek, cool, easy-to-navigate and which accurately represents who you are to the world.
Your website should have an active blog, and should act as the hub for all of your activity online, with your social media feeds regularly linking back to it. Blogging not only helps with SEO (search engine optimization) which is how people find your website, but also helps people gain a better understanding of who you are through what you write and share.
Back in the day people (like me) wrote lifestyle blogs, which were basically like online journals and didn't really exist to serve a purpose other than somewhere for us to publish our thoughts. These days, though lifestyle blogs still exist, they aren't as frequent, and blogging has taken on a more professional quality.
If you're a professional, blogging regularly about events in your industry and sharing ideas and opinions is a great way to help your audience understand who you are. Though I'd argue that lifestyle blogging even has a place, too! While blogging about your industry is great, people still want to see who you are, which is why sharing posts about things you've done, events you've attended, or experiences that you've had are also valuable content.
Explore & Be Your Authentic Self
I write about authenticity a lot, and one of the reasons that I keep coming back to it is because who you are and how you craft your personal brand can make or break your future prospects. if people think you suck, they won't want to work with you.
Luckily being your authentic self is easy: you just have to be who you are.

I've read suggestions on other blogs and websites that suggest trying to craft a "fake" version of yourself; someone who reacts to things differently than you normally would, and makes statements that contradict how you actually feel about an issue. I totally disagree with these suggestions.
Personal branding is about nurturing the best parts of ourselves, being honest and vulnerable, and sharing those parts of ourselves with the world. We're all flawed human beings who are in a constant state of growth, and part of crafting a personal brand is being open about who we are, in as much (or as little) detail as we're comfortable sharing.
Some key things that your personal brand helps people understand are:
What do you believe?
What are your goals and ambitions?
What are your strengths and weaknesses?
What kind of client/contractor/employee/business owner are you?
On a scale of 1-10, how much do you love inspirational sloths?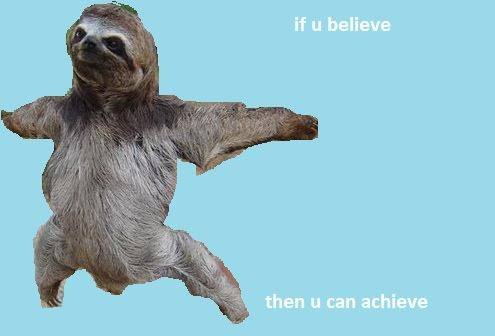 (okay, that last one was just me)
Remember: people connect with other people. Being authentic builds trust.
If you don't appear to be a real human being, or seem like you're faking your way through everything (aka being full of shit) how will people trust you it they don't feel like they know the real you?
One last thing:
Being your authentic self also means that you'll rub people the wrong way. There's always going to be someone out there, naysaying whatever you blog about, share, or reflect on publicly. That's okay. To quote the ever-wise Taylor Swift "the haters gonna hate, hate, hate, hate, hate."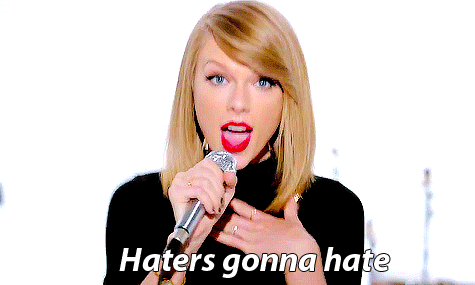 Get Speaking
One of the easiest ways to build up your personal brand is to speak publicly about what you do. Whether it's at a conference, a local meetup, or to a classroom full of students, speaking about what you do not only builds awareness of you and your personal brand, but (bonus!) it'll help you be better at what you do.
If you're not used to speaking it can be really daunting, but a bit of practice and some great reference material (I like to make my own slides using Keynote) you'll have a whip-smart presentation in no time. Additionally, having to break down complex ideas, concepts, or speak about your strategy or workflow can be immensely helpful in helping you develop clearer way to communicate it to everyone else.
Case in point: last April I spoke about the importance of social media at the Manitoba Trucking Association's Driving the Future conference. While I discuss social media with my peers and clients on a regular basis, having to explain things like Twitter to a non-user helped me develop a better understanding of how to convey important ideas. That presentation is what led me to develop my Twitter for Beginners series. How cool!
When you speak do so from a place of knowledge and power and show that you know what you're talking about. Speaking engagements not only help people understand what you do and who you are, but they're also terrific confidence-builders, too. Win/win!
Write About What You Do & Participate in Interviews
Thought leadership articles (like the one you're reading) which provide advice, insight and reflection into what you do help give you major cred. Thought leadership articles not only give you the opportunity to discuss what you do from the comfort of your own keyboard, but can also provide valuable research and learning opportunities as you fact-check and find references to back yourself up, as well (cha-ching!)
I'm a big proponent of knowledge sharing, and I believe that it's single best way to make people aware of what I do. Not just that, but it helps people, too! How awesome is that?
Regularly writing authentic, helpful content is one of the best tools at your disposal to help build awareness of your personal brand, and establish trust between yourself and your audience.
Bonus points:
The more content you share, the more likely it becomes that people will reach out to you for interviews, commentary, advice, collaborative opportunities, and work!

Maintain Your Online Presence
If you don't have social media profiles, now is the time to start setting them up! While publishing thoughtful content on your website is great, you need to have an active presence on relevant social media sites in order to share your content and push people back to the 'hub' of your personal brand (aka your website.)
Here are some questions to ask yourself when going over your social media profiles:
Do they all contain relevant information?
Do they link back to your website?
Are you presenting yourself in the best way possible?*
Are you using high-quality photos?
Are you interacting with others and sharing their content in addition to your own?
* What I mean is this: no ranting, no sub-tweeting/vaguebooking, no snarky comments, no racist/prejudiced/inflammatory remarks. While jokes, comments and etc may be okay in person and around specific friends, this type of behaviour is something that you should actively avoid doing whenever possible. It just looks bad, m'kay?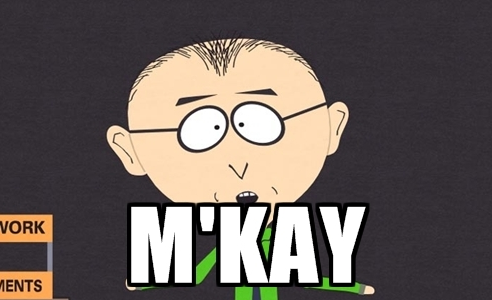 Never Stop Learning
This applies no matter what industry you're in. The world is changing quickly, and we all have a responsibility to stay as informed and up-to-date on the latest changes and trends in our respective industries.
Building a strong personal brand takes time, and if you don't stay relevant then you'll fall by the wayside and all of that time you spent building it up will be for nothing. I regularly hit up sites like Hacker News and Social Media Examiner to stay informed of goings-on in my industry - I'd be lost without them!
Bonus: sharing about what you've learned, or writing a blog post about a topic you've been reading about it a great way to create some original content. Remember: people are coming to your website because they want to hear your thoughts; they could easily go anywhere else, but they came to you. Make sure you're rewarding your audience with well-researched and current opinions and facts.
The more time you spend working on and crafting your personal brand, the stronger your image will be and the sooner opportunities will start coming your way based on people's perceptions of you. Your audience will see you as a sincere, intelligent person and will be breaking down the door to work with you.
Did I miss anything, or do you have something to add to this post? If so, leave a comment,shoot me an email, or tweet at me on Twitter!

---