Goodbye 2020, hello 2021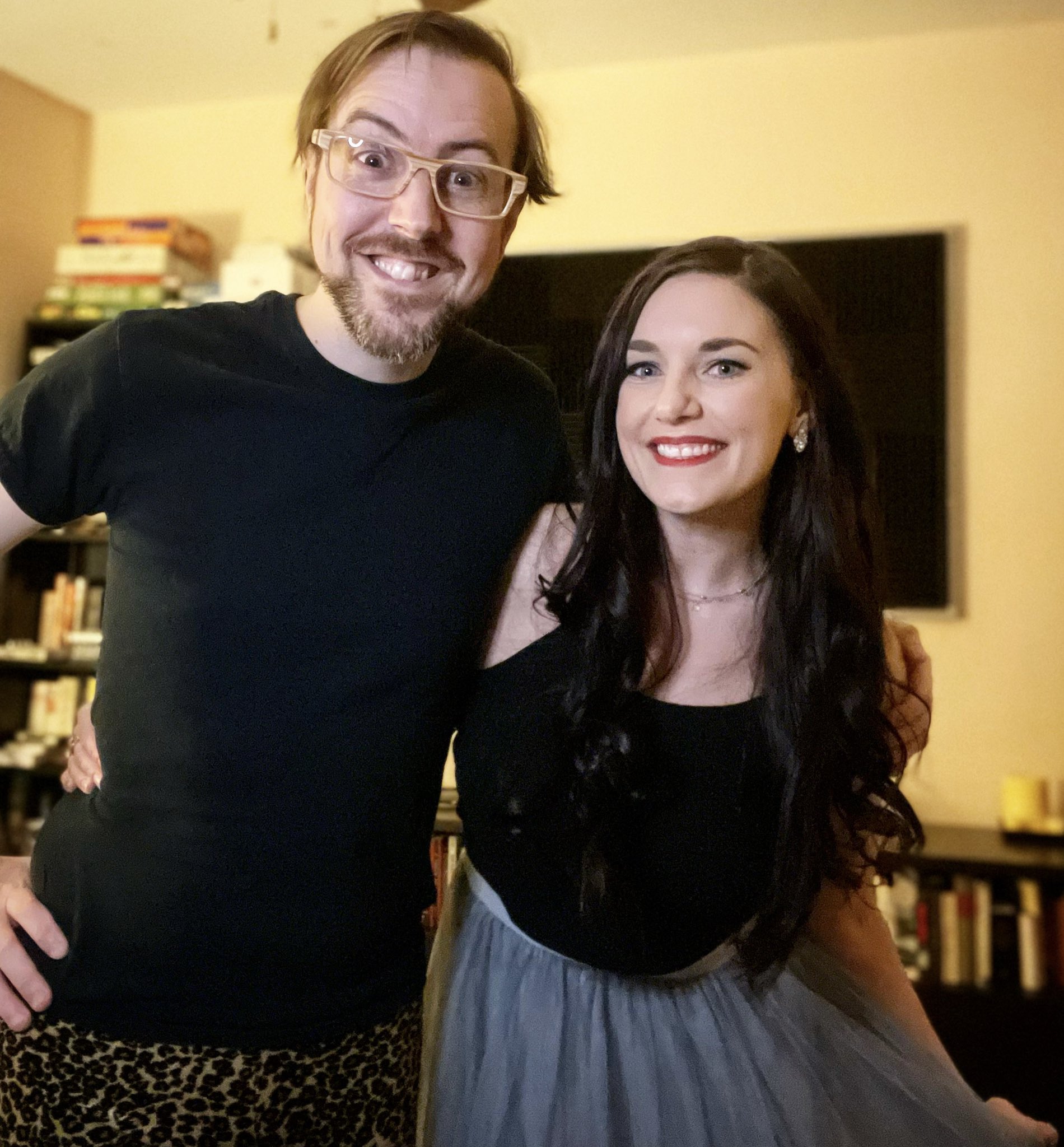 Last night we rang in the new year from the comfort of our living room which is where we do 100% of our social interactions these days. I curled my hair and did my makeup and put on a cute outfit because even though I wasn't going anywhere I like to look cute for myself. We made a charcuterie board with meat and cheese from DeLuca's and cheersed with fancy champagne at midnight, but also chugged a couple of PBRs
(shitty beers for a shitty year)
and at 3 AM before we went to bed, we sang Auld Lang Syne.
I don't know all the words and probably won't ever learn it by heart beyond the chorus but it makes me want to cry every time I hear it. It's heavy and sad, and singing a heavy, sad song felt like the best way to say goodbye to a year that's been overwhelmingly heavy and sad.
2020 didn't turn out to be the year I wanted or expected, but looking back it could have been a hell of a lot worse. Our businesses didn't go under (and are both actually doing better than ever), we saved a ton of money because we didn't take any big trips or go to music festivals or go out like at all since March, and and I learned that (thankfully) I married the right person because there's nothing like being cooped up in the house together 24/7 to learn if someone's gonna get on yr nerves or not.
Oh, and we managed to squeeze in our wedding in Belize and a trip to Toronto and Windsor on the way home right before things started to go off a cliff.
But outside of our little bubble of "doing ok" everything else has been a hellscape and it's been stressful and upsetting to watch our provincial government totally fumble the pandemic response, see the cases spike in Manitoba and elsewhere, and be worrying constantly about friends and family members who are high-risk or who don't have the luxury of working from home throughout all of this.
Sometimes I feel guilty for getting by and for all the time the pandemic has given me to work on Starling Social and HeyAlfa. I beat myself up about stuff a lot so I've tried to channel these feelings into working like crazy and making the most of the opportunity I've been given. All this work and focusing on a post-pandemic future has given me something to focus on and look forward to in a year where distractions from the news have been welcome and much-needed.

Maybe I'm a dumb optimist but I'm hopeful for 2021. I don't want to put a label or some weird expectation on the year itself
(years are just how we mark time, not the thing that dictates what happens during that time, after all)

but hunkering down over the past year year taught me a lot about myself and I feel more, I dunno
mature?
prepared?
focused?
driven?
all of the above?
What I'm trying to say is I feel like I'm in a good place and I'm excited about what the next year will bring.
On my desk next to where I work (and spend like 90% of my time these days) I have a little letterboard and I change up the sayings from time to time. Right now it's got one from the poet Robert Frost.

I've likes his work since I was a student at Garden City Collegiate and would read the words to The Road Less Travelled every day as I went up and down the stairs in the West Building. His quote on my letterboard is one of my favourites, and it's also something I've found myself saying and thinking often this past year.

Here is what it says:
"The best way out is always through."
Whatever 2020 was like for you, I hope 2021 is even better. For all of us.
Cheers to the year ahead, friends.
---