We can live like Jack and Sally if we want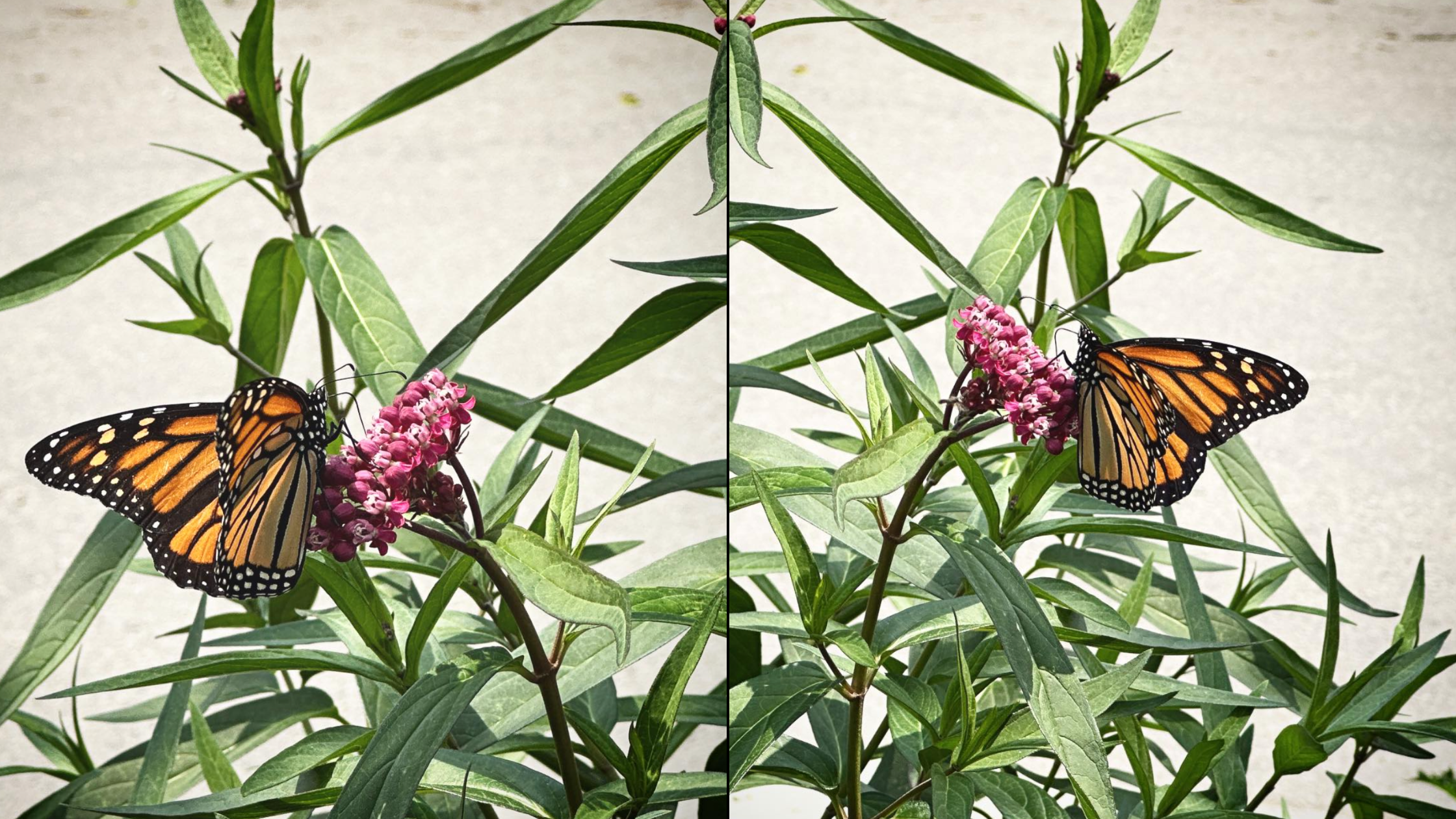 It's Friday and I'm sitting on the porch in the shade
slivers of sunlight warming my feet
it's finally hot again; real July weather
the dry smell of a Manitoba summer hanging in the air.
Judy is down the street, tending to her garden
perennial flowers and shrubs
unlike mine, which are mostly edible perennials
fiddleheads and rhubarb, blueberries and two types of raspberry
three asparagus plants
chives with flowers we put on our omelettes in the spring.
Around them we've planted bleeding hearts and
hens and chicks and foxglove
delphinium and silver mount and stonecrop
and milkweed to attract the monarchs

(which I saw today and tripped over my chair rushing down to get a snap before it flittered away like a burst of fiery orange light across the neighbour's yard.)
Growing up I dreamed of a space like this
a porch wide enough for glasses of wine and games of cribbage
and my laptop so I can work and write and watch the world go by.
As a girl I lived on an street that later became a thoroughfare for a new development but in the 90's was a single street with two back lanes and ditches and
huge, sprawling fields on either side
I would sit on the hill at the end of the dirt road or stand at the edge of the train tracks and
listen
watch
to the frogs and the crickets and the grasshoppers
(which I barely see here in the heart of the city)
sing cacophonous songs about the seasons.
Now I practically live out here in the summer, perched on a chair with a drink or a jug of water
with a book or my phone or sometimes with nothing at all
sitting alone and soaking up the sounds of the neighbourhood
my downtown oasis in a city fuelled by cars and wide roads and construction.
The hum of the bees, the the kids down the street.
It's not the same, but
perfect
in a different way.
---