Tagged: Asia
- by Alyson Shane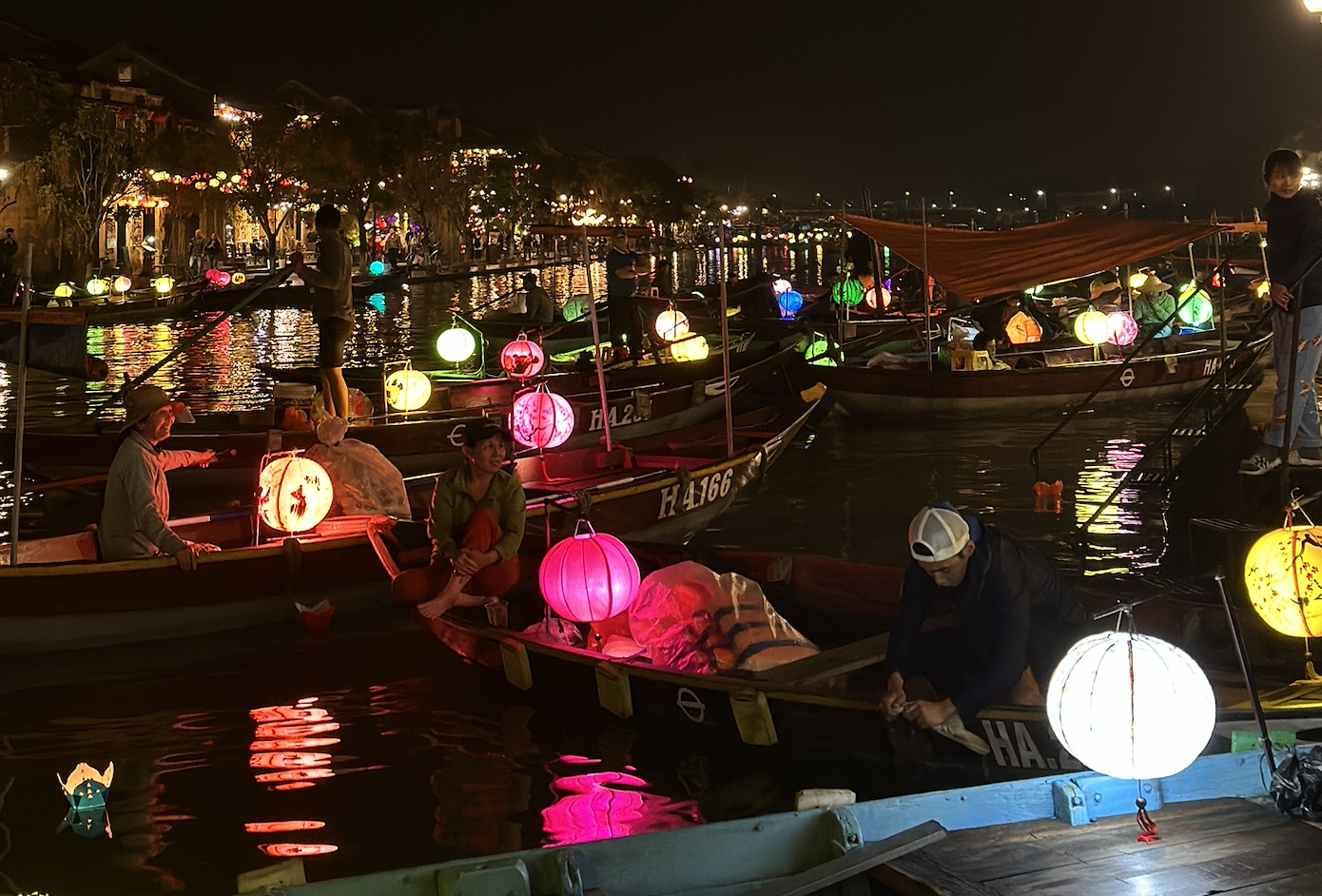 (A nighttime scene from Hoi An, where we were a few days ago/where I wrote this post)
I'm sitting on the side of the road
on a small plastic chair
next to a small plastic table
small enough that adults wouldn't sit in them in North America
I'm drinking a Larue beer
which is a local lager that has a tiger face on it
it's the third beer I've had today.
We had two during our lunch after our tour of the My Son sanctuary
where we braved the rain to explore ruins of temples from the 7th to the 10th century
climbing the stones in our ponchos
posing for cheesy photos
peering down into craters
left over from the bombs
the Americans dropped when they were trying to wipe out the Viet Cong.
Staring up at the crumbling
ruined
state of centuries-old places of worship
witnessing the carnage war leaves behind.
After our tour guide took us to his "friend's house"
(which might have been a bit of a racket but who cares
people gotta hustle)
and she cooked local food for us
banana flower salad
fried spring rolls
stir- fried chicken
glass noodles with veggies
steamed rice
morning glory stir- fried with garlic
and bananas for dessert.
We showed our guide pictures of
cars covered in snow
our frozen rivers with skaters and skiers
and the pop-up restaurant we build on the ice
and watched as his eyes widened
because he couldn't imagine anywhere
being so cold.
But now we're on the pier next to wooden boats decorated with
lanterns
and Christmas wreaths
hiding under umbrellas to avoid the drizzle
talking over the sound of street vendors
and inboard motors
and endless motorbikes
soaking up the soggy sounds of the old city.
---