How to deal with "Impostor Syndrome"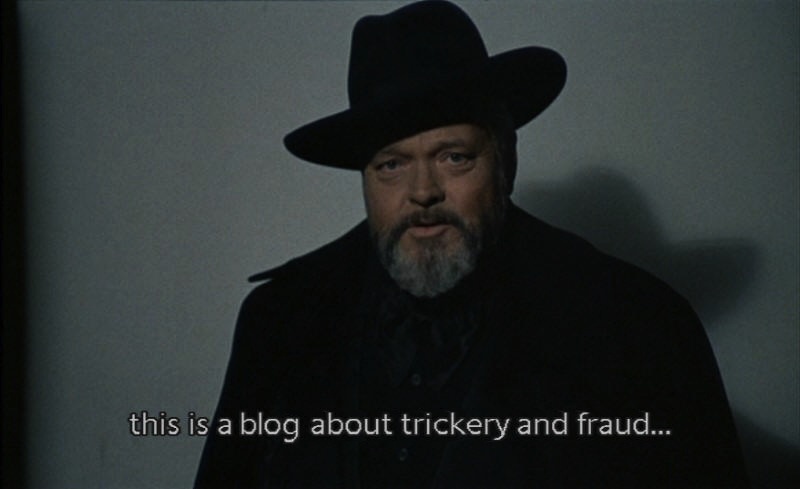 I'm a fraud and eventually everyone is going to figure it out.

Do you ever feel that way? I do. I've felt that way a lot in the last year since I started really putting effort into my business. I frequently feel like one day everyone is just going to open their eyes, rub the sleep out of them and say oh hey you're actually just a giant impostor! and then chase me out of town.
This feeling -which isn't uncommon, by the way - people from Tina Fey to Neil Gaiman and Seth Godin have discussed their struggles with it- is characterized by behaviours like:
Acting dismissing when praised
Putting peers up on a pedestal
Feeling reluctant about accepting new responsibilities or challenges
Fear of failure
Worrying that others will "discover" their shortcomings and condemn them for it
"The first problem of any kind of even limited success is the unshakable conviction that you are getting away with something, and that any moment now they will discover you. It's Impostor Syndrome, something my wife Amanda christened the Fraud Police." – Neil Gaiman
While I think that this feeling has always persisted in some people (maybe all of us, who knows?) it seems to be that much more pronounced now that we have to project airs of confidence and sell ourselves not just in person, but online as well.
There's a pressure to sell yourself and your abilities, while also remaining "authentic" (something I've talked about a lot.) We feel the pressure to be perfect, but we also have to be as open about our lives and our struggles as we can. We feel the need to be perfect, but we also have to be free to fail and to be open and transparent about those failures.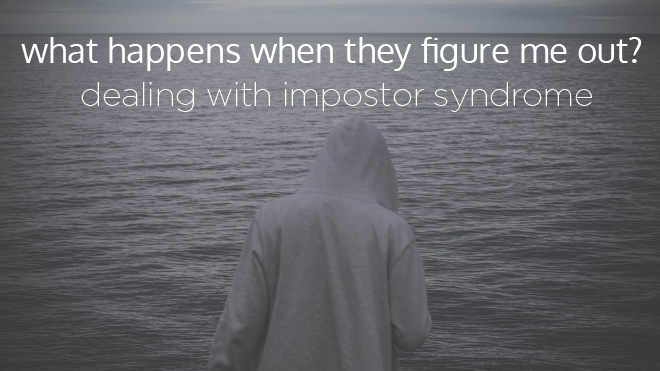 Trying to walk this tightrope can feel exhausting, and it practically sets you up to feel like a fraud.
As someone who also deals with anxiety on a regular basis (super awesome!... not) this can compound feelings of fakery and throw a huge wrench in my productivity, confidence, and my overall quality of life.
Here's how I deal (and how you can, too!)
Accept that you played a role in your successes. The good things in your life didn't just fall into your lap, you know. You hustled your ass for what you have; you said yes when you could have said no; you took that challenge. You get my drift.
Focus on the value you provide. The fastest way to get over fraudulent feelings is to help people and share what you know (hence this post.) This can be hard because there are so many what-ifs: what if people hate what you have to say? What if they make fun of you? etc etc.... the trick is just to write what you know.
Know that you're going to die. I think about death every day. Not in a morbid sense, but I try to take time to remember that I'm only here for a very short time, and I don't want to spend my limited time in this world giving in to feelings that make me feel bad about myself.
Stop comparing yourself to people. That person, especially. You know the one: the person who's where you want to be, who's written more, shared more, built a bigger business, whatever. Emerson said, "Envy is ignorance…" and he was totally correct. We're inundated with photos, tweets, Vines, etc showing off people's awesome lives, but we never see their struggles. Take those people down off their pedestals in your mind and focus on how you can bring yourself up.
Remember that being wrong or making a mistake doesn't make you an impostor. World leaders make mistakes all the time, Tiger Woods doesn't play every game perfectly, Brad Pitt flubs his lines sometimes... you get my drift. People make mistakes every single day. It's okay that you did, too.
Realize that nobody knows what they're doing. Nobody knows exactly what they're doing, even though there are lots of people out there who will insist otherwise (these people are lying to you.) We live in a world where we have to muck through the mud to get to there we want to be -you, me and everyone else.

Fake it till you make it. Ugh! So clichéd! But it's true. Just like how smiling tricks your brain into feeling happier, putting yourself out there and simply acting like you're 100% confident will start to translate into reality. Neuroplasticity is a wonderful thing, and it means that you can shape your brain by pretending to be what you want to be.
Do you ever feel like an impostor? What steps have you taken to overcome these feelings? Tell me in the comments (or shoot me an email if it's too personal)

---