Tagged: anxiety
- by Alyson Shane
**Trigger warning** For some of you who come from abusive relationships, some of the content in this post may act as a trigger. Please read responsibly.
The other day Meg Athavale of LUMO shared a terrific article on Facebook called "The Psychological Price of Entrepreneurship" and one of the sections of the article really stood out for me:

Rather than showing vulnerability, business leaders have practiced what social psychiatrists call impression management--also known as "fake it till you make it."
This really struck a chord with me because as someone who makes their living online, keeping my personal brand as authentic as possible is one of my biggest priorities. Sure, I may not blog or tweet about every tough therapy session or anxiety that pops up, but as a business owner with an audience I believe that I have a responsibility to be transparent about the challenges in my life as well as my successes. I am a human being, after all.
With that in mind, I wanted to discuss the struggle that I've faced with reconciling my "authentic self" (aka, the one you see here, on social media, and in person) with the person that I was raised to believe that I was.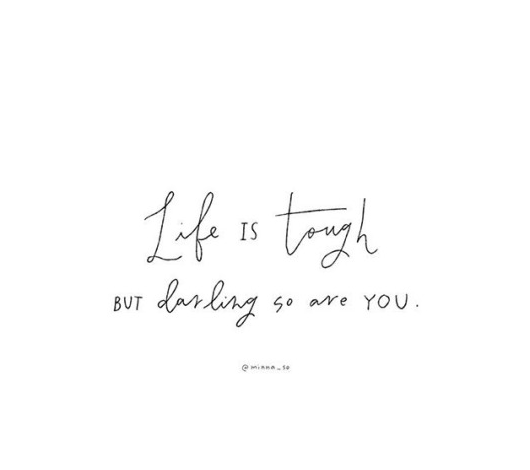 Some backstory
For those of you who don't know me personally, I haven't spoken to my parents or the majority of my family since early 2015 (you can read more about that here). Recently my brother had a baby, and I had to make the decision to not reach out or be involved. This wasn't a decision that I made lightly, but it was the right one for me and my mental health, and I stand by it.
This decision prompted my mother to leave a comment on my blog. Some of her statements (minus the attempts at gaslighting) included:
For some reason Alyson, which I have to confess, escapes me, you seem to be under the impression that you are far superior to the rest of us.
Maybe because you are a, 'writer', and can use, 'big', words, you think it gives you an advantage that we don't have.

I think you need to get down off that pedestal you've erected for yourself and get rid of your overblown ego.

You are so focused on living up to your superficial, 'queen of the Internet', alter ego, that you no longer know how to be a decent human being.
Could it be that there is a wee bit of human in you after all?

The reason that I'm sharing these personal details is because I don't believe that vague descriptions adequately convey the narrative I grew up with. The comments you see above (which thankfully aren't a part of my life anymore beyond being a very helpful example for the sake of this article) were the things that were told to me on a daily basis.
Needless to say I entered adulthood as a pretty unhappy, insecure, and confused individual.
Discovering myself online
When I first started blogging back in 2003 I couldn't have predicted the multitude of ways that it would eventually come to change my life. I've always gravitated towards writing as my favourite form of self-expression, and blogging has always seemed like a natural and easy way to do it.
My blog is a reflection of who I am and the things that I feel are valuable and important to share, and from day one it caused issues between myself and my family. As illustrated in my mother's comments above, my ability to articulate and share my thoughts, and my willingness to do so, was seen as attempts at being superior and were frequently thwarted with threats of getting "cut out" of the family.
Despite this resistance from my home life I soon realized that I had found a community of like-minded individuals who wrote, shared, and published with the same authenticity that I wanted to be doing. In the late 2000's I started reading Raymi the Minx, the busblog, oceanaria, and a plethora of now-defunct but wonderful blogs who inspired me to be myself, no matter what. I'd always grown up believing that "nobody cared" about my thoughts or feelings, and the blogging community taught me that it wasn't true.
Around 2009 I also began discovering social networks. In particular I gravitated towards Twitter, which helped me express myself and connect with people whom I likely wouldn't have met otherwise. I doubt that I would have met Stef, Colin, Adrian, LJT, Kevin, and a variety of other wonderful people whom I now count among my dearest friends if it hadn't been for Twitter, and being active on this social network helped me expand my reach and connect with colleagues, clients, and a support system that I had never imagined was possible.
Around 2011 my active presence online as well as my obsession with internet culture and memes led to some of my Twitter followers (jokingly) dubbing me the "Queen of the Internet". As odd as it sounds, this nickname, however in jest, helped me start to develop a confidence that I had never experienced before. Suddenly people were turning to me to ask questions about social media and blogging on a regular basis. I started speaking at Red River College's Creative Communications program, at the MBlog conference, and my work was published in the local paper.
Contrasting these successes against the person that I had always believed myself to be (the selfish, superficial person who didn't care about anyone but herself) became harder and harder. Not only were my friends, colleagues, and peers informing a narrative which challenged my previous thoughts and feelings about myself, but I was starting to slowly stop believing those things, as well.
The catalyst
In retrospect the biggest change in perspective came when I published my post Living with the Mean Reds, which detailed how it felt to live with anxiety and feelings of low self-worth every day. At the time I was terrified of hitting "publish", and I was overwhelmed and surprised at the outpouring of support and kind words that I received as a result.
Social media and blogging provided me with a supportive community where over time I was able to learn to shed the negative self-image that I'd grown up believing. By having a space that was completely free from my family's influence I was able to start growing, learning, and not being so afraid all the damn time. I started a business, I started therapy, and I started investing my time and energy into the things that really mattered instead of indulging in drama because I felt obligated to participate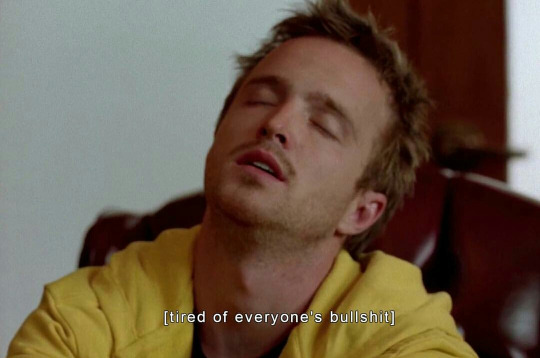 Support from these communities help me finally realize that refusing to make room for the negative things in my life doesn't make me a bad person. It means I have a deep enough understanding of my needs to make hard (and sometimes unpopular) decisions.
Why does this matter?
Social media and blogging are extremely powerful tools which can connect us with people all over the world. They allow us to find communities and support systems online we can start to explore parts of ourselves that scare us, or that we don't feel we can express to the people in our day-to-day lives.
By finding ways to express myself online I was able to discover things about myself, make connections, and find opportunities that simply wouldn't have been available to me otherwise. The encouragement I received from my followers, readers, friends, and my very supportive partner led me to where I am today, and though I'm not perfect I'm working hard at building the life I want and deserve.
Sharing this stuff isn't easy. It's doesn't feel great to admit that my mother is the way that she is, or that my family doesn't understand who I am, but it's the reality that I'm in and I'm thankful to be able to have a platform through which I can share these thoughts and experiences as I work through them.

Through blogging and on social media I was able to find a place for myself and connect with communities of supportive and like-minded individuals who helped me start making a place for myself in the real world and, most importantly, in my own eyes.
Most of the bloggers I've followed over the years don't know how much they helped me, and there's a good chance that if my words help someone that I may never know, either. But if reading about the challenges that I've faced helps someone else seek out the supports they need to start healing and being happy, then that matters a great deal, and I'm happy to share my stories and be a part of that process and thankful to be able to help.
As always, thanks for reading, and thanks for being here with me while I figure this stuff out.
(If anything I've described in this post re: family expectations, relationships, or narratives imposed upon you by your family sounds familiar, I strongly encourage you to check out /r/raisedbynarcissists, a wonderfully supportive Reddit community that has helped me a lot.)
---