Tagged: Entrepreneurship
- by Alyson Shane
One of the easiest ways to set yourself apart from your competition and impress prospective clients and customers is by having a strong media kit.
A media kit is essentially a tszujed-up version of a traditional resume, except without all the boring stuff. Instead of a lame-looking page listing some roles you had at old jobs, a media kit is a way for you to present what your brand is all about. It's designed to share your story, your services, how you help your customers and clients, samples of your work, testimonials, and businesses you've helped succeed or collaborated with.

In this post, I'll walk you through an in-depth explanation of what a media kit is, why you should use one, and how you can create one that helps your brand stand out from the rest.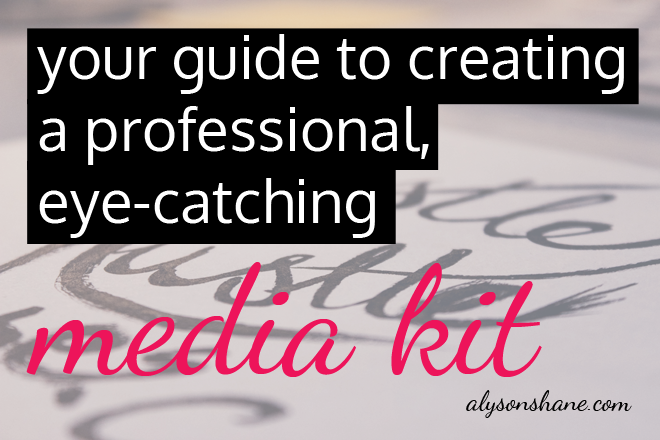 What is a Media Kit?
A media kit is a collection of information about your brand which helps potential customers and clients understand who your brand is, what you do, and what makes you different than your competitors. A media kit can come in variety of flavours, but since I use (and have experience creating) print PDF media kits, this style is the one that I'll focus on in this post.
Basically a PDF media kit looks little a booklet, with a cover page, index (if necessary), and sections breaking dedicated to different topics. The core of your PDF media kit should be a description of your brand and your values, bios of you and your team (if you have a team), your services, and some supporting stuff (testimonials, case studies, etc) that backs up how awesome the rest of your media kit says you are.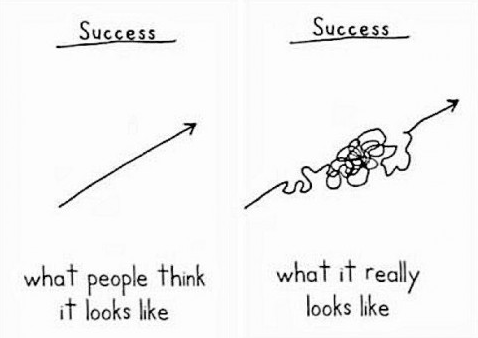 Why Do You Need a Media Kit?
A media kit makes you seem more professional. The fact that you've clearly put the time and effort into producing something which effectively conveys your brand, your values, and what you do shows that you've actually thought this shit out.
The idea of a good media kit is that it introduces your brand better than you can. Unless you're a master speaker who carries a Keynote presentation around in your pocket, a PDF with choice words and eye-catching visuals can easily summarize what you do and give potential clients an overview of your company much easier than you can.
Creating an Eye-Catching Media Kit
How your media kit looks is just as important as what's inside. If your media kit looks like you printed it out at a Staples using the black and white printer on the way to the meeting, nobody's going to take you seriously.
Here are some things to keep in mind to create a concise, clever, and cute (okay, maybe not cute but I like alliterations) media kit which will blow your competition out of the water:
Avoid blocks of text whenever possible - bullet points are your friend!
Keep it short. 3-10 pages is ideal for keeping someone's attention.
Be consistent. Use the same colours, font and branding that's on your website and business cards.
Don't use more than two fonts. If you can match them to the ones on your website/cards, even better.
Use images whenever possible; people's eyes start to glaze over and this helps break things up.
Never misrepresent information or work you've done.
Update it as necessary. Taking the time to keep it updated shows you're serious about acquiring new business.
What to Include in Your Media Kit
Basically you want to start with the most basic information as possible, and build on it from there to things which get more specific and particular to your industry. Below is a rough outline of the things that you should include, or should consider including, in your media kit.
Remember, these are unique packages which should convey who you are. If any of these things below seem weird, or not like a fit with your business or how you want to present yourself, then feel free to nix them as needed.
1. Who You Are
This section is designed to, obviously, introduce you, your brand, and your team. It should include:
Your logo and branding.
An About section. Introduce your brand, how it got started, your primary market, and what motivates you to do the work that you do.
'Who I Am' or 'Meet the Team' section with head shots and short bios. Bios can include experience, skills, knowledge, and what each team member contributes, if needed.
Your target market. Take a moment to describe the kinds of businesses and brands you work with, and in which fields.
2. Your Services
This section is pretty straightforward. List the kinds of services you offer, and provide examples if possible. What's great about this section is that it allows you to define what you want to do, not the other way around. This is how a media kit is different on a resume: on a resume you're basically trying to state a variety of stuff you think people will want to hire you for, whereas a media kit, though intended for the same purpose, doesn't require you to offer up a service you don't want to do, or aren't skilled at doing.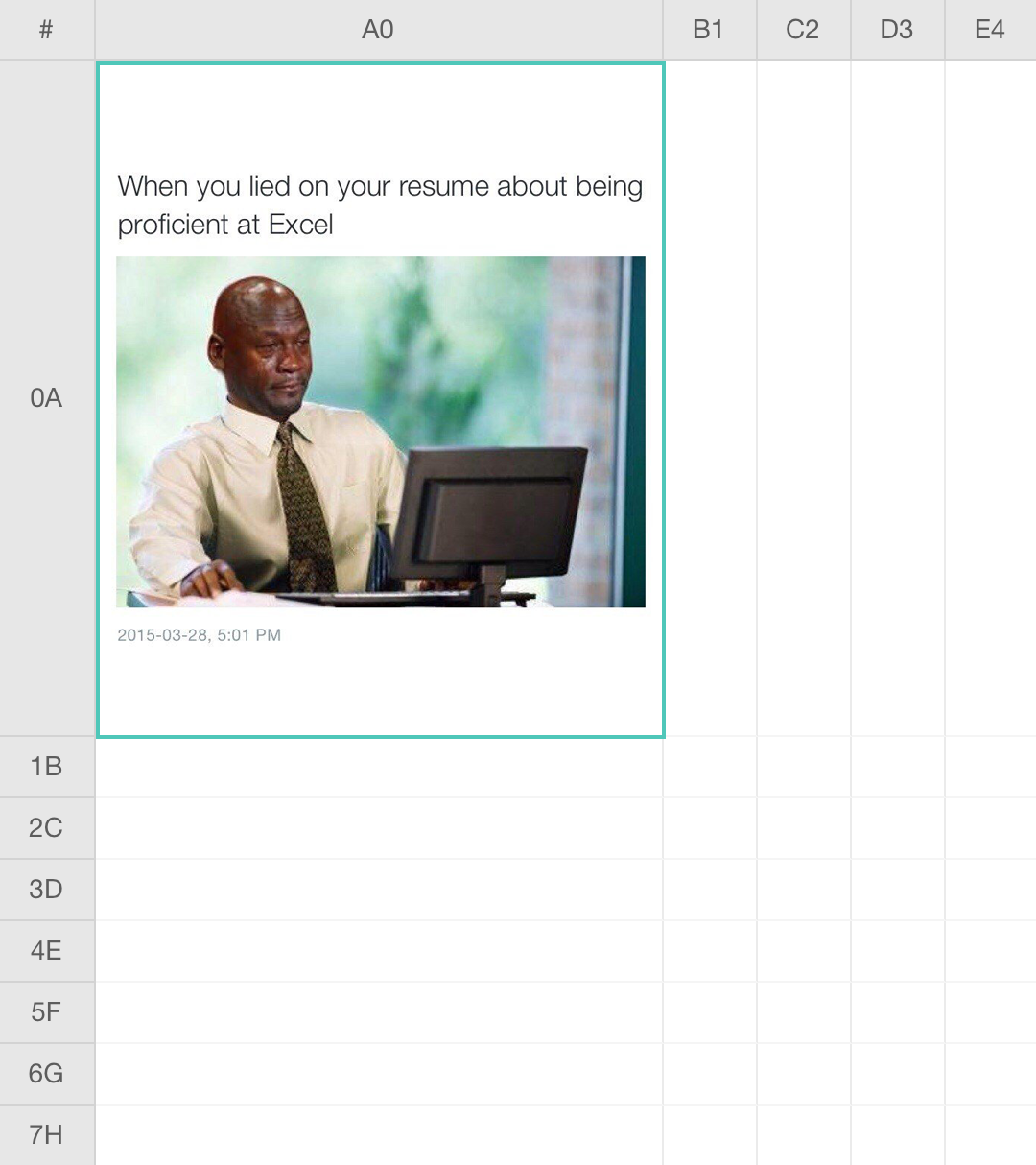 Below is a copy/paste from the Work With Me section on my website. Basically my media kit has a similar iteration to this:

Some Ways That I Can Help You
I'll start by asking questions and help you figure out:
Who and where are your audience?
What are their needs and how can you help fulfill them?
What is your brand message?
How can we convey this clearly and simply across multiple online platforms?
Which platforms will help you create a community around your brand?
3. Pricing
This is totally optional.
If your pricing varies from project to project (as mine does) then it may not be advantageous to include a pricing sheet. Personally, because of the amount of setup and customization involved with managing a content strategy across a variety of platforms, I prefer to quote projects on an individual basis.
However, if you're comfortable with sharing your rates from the get-go, or do work which can be easily billed hourly (like graphic design, for example), feel free to include this section in your media kit.
4. Portfolio
If you've been in business for a while, it's often helpful to include other examples of work you've done for past or current clients. This can include case studies, examples of work you've done, or even a list of logos from brands and businesses who have worked with you in the past.

Photographs work wonders in this section, so if you're able to show examples of what you do in screenshots, beautiful images, or in infographs, this is the place to showcase it.
5. Accomplishments
This is also the area where you can share other successes and accomplishments which give your brand more credibility. Some good examples of accomplishments to include are:
Conferences who have invited you to speak
Interviews you've done
Articles published about you
Websites or sources who have republished, re-shared, or references your work
Awards you may have received
etc
6. Testimonials
This goes without saying, but having a strong testimonial's page can go a long way to adding to your credibility. A testimonial from a customer is basically them saying: this person/brand did a good enough job on the work they did you us that I'll put my name behind supporting them in their future endeavours.
7. Policies
This is another area which you can either include, or not. Conventional wisdom (aka a lot of sites I looked at back when I was building my media kit) suggest it, but to be honest I don't prefer to get into stuff like specific policies until a prospective client and I are ready to sign a contract.
This is just personal preference, but bringing legalese and policies in at a very early stage doesn't give me the warm fuzzies about working with someone. I prefer to discuss things first, and then finalize them in the contract before we begin working. Again, this is just personal preference!
Make it Personal
The most important thing about your media kit is you. The whole purpose of this lovely, slightly stress-inducing to create little package is to convey you and your brand in all you glory, so make sure to include a little bit of sass or personality in there somewhere. People want to feel like they're putting their faith (and funds!) in real, down-to-earth professional people, not weird robots who take themselves too seriously.
Media Kit Template Resources
I created a custom media kit for myself using Pages, but if you're not a super-creative type, or the idea of dragging boxes around and aligning text sounds dreadful, check out a few websites offering inexpensive (or free!), trendy AF media kit templates:
Was this instructional helpful? Let me know me in the comments!
---