Tagged: Home
- by Alyson Shane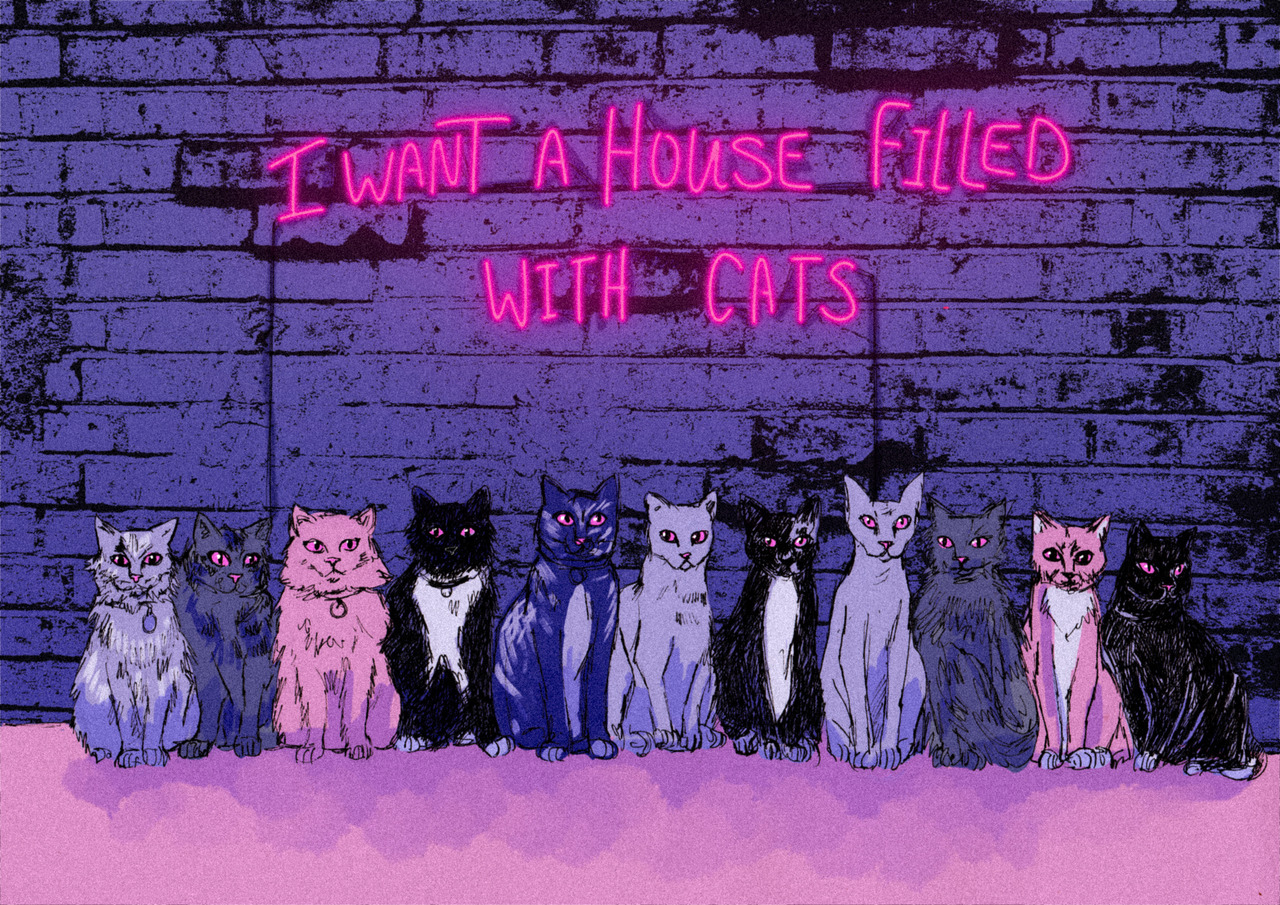 A year ago on Monday, John and I biked to our mortgage broker's office, signed some paperwork, picked up our keys, and walked into our house for the first time.
I'll never forget that experience.
Opening the heavy wooden front door, looking down the main hallway that opens onto the library, living room, dining room, and kitchen. Rooms that felt
cavernous
empty
waiting to be filled.
We wandered through them, running our fingers along the walls, the heavy doorframes, the wainscotting, the bannisters, holding our breath.
We'd whisper
"this is really ours?"
our voices echoing off the 11-foot ceilings as we talked in hushed tones
as if a sudden movement or noise would break the spell this old, beautiful house had cast on us
as though we'd blink and be back in our rental; everything we'd gone through just a dream.
It all happened so quickly. A conversation, then two, then a house tour.
Intense conversations about money, savings, affordability. Turning over records and statements and exposing my life, my business, my finances and my savings.
(Anxiety-inducing stuff.)
We bought our house during the peak of the housing crisis when other people we knew were looking at 15, 20, 25 houses. Bidding on all of them and winning none. Houses going for $100,000 over asking.
I'd read Twitter and Reddit threads about competition in the market with a pit in my stomach. Home ownership felt like a distant, unattainable, unaffordable dream.
But we saved anyway. What else could we do other than
plan
prepare
be ready?
As we toured the house with the previous owners I tried not to picture myself here. I didn't want to get too attached, to picture
hosting dinner parties in the dining room
soaking in the claw-foot tub
reading in front of the wood fireplace
eating breakfast on the porch
cooking and singing in the kitchen
building a life in my dream house.
A three-and-a-half storey built in 1912
original wood floors
radiant heat
wood panelling, doorframes, high baseboards
Queen Anne-style with a big porch
a large, spacious kitchen

and more rooms than I thought I could fill
(silly me).
The weeks after the tour were brittle and tense. I'd catch myself holding my breath while we waited for emails, approvals, and confirmations to come through.
Somehow, through the miracle of planning and preparedness, we were approved for our mortgage. I felt like a stone had been lifted off my chest. I was floating,

if John didn't grab me by the ankle I might have just drifted away, blissfully happy at this turn in good fortune.
We sent in our offer and after a little back-and-forth it was accepted.
Signed on the dotted line.
We negotiated for and bought the house directly from the previous owners
no realtors, no go-betweens, just adults coming to an agreement
I'll always be proud of that.
The house we bought is right across the street from the rental we lived in for over a decade
(11 years, in John's case)
and because we'd agreed to be flexible on possession our actual move-in date was a few months out
so I'd sit across the street, looking at the house, wondering what it would be like to make it my own.
When we took possession on August 1st of last year I found out:
it's a lot of hard work. And expensive.
Over the course of August we spent almost every night here after work, cleaning or painting, listening to podcasts and music and staying up until 1, 2 AM sometimes just to get things done.
We were exhausted but elated.
Slowly transforming every room into spaces that reflected us and our tastes and our vision for what they would become filled me with a joy I'd never felt before.
The house felt like it had so much potential, then, and though it still does it isn't quite the same.
We've nestled in. Nested. Built a sanctuary out of chairs and couches and beds and desks and books
(so many books)
that feels safe and warm and welcoming.
A place we love to come home to.
I spend my days working in my bright second-storey office, a far cry from the basement where Starling Social got started
or making art in my "art room", a whole space dedicated to exploring my creative side
or in the garden, a project that's still not quite finished but will yield years of enjoyment and food for years to come
or on the porch, watching the neighbourhood go by and witnessing our old rental change and evolve.
We've hosted parties, dinners and board game nights
had friends from out of town stay over
strung up lights, planted seeds,
and weathered the ups and downs of life within these walls.
I feel at peace. I feel at home.
I feel like we're still just at the very start of an amazing chapter in our lives.
---
- by Alyson Shane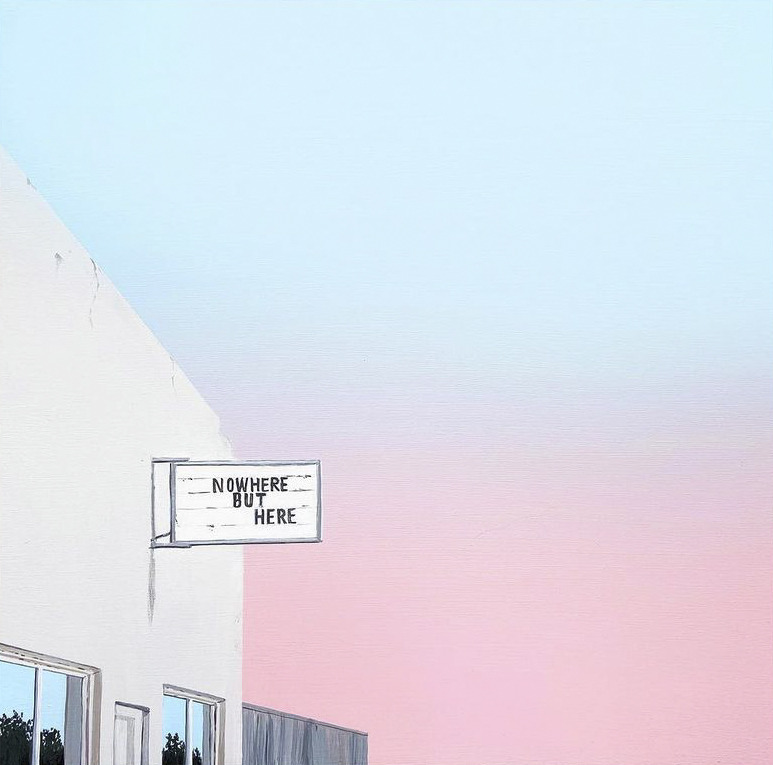 We've been in the new house full-time for just over two weeks by this point I guess
give or take a day or two
time has no meaning these days it seems.
Technically "the house across the street" has been ours since the first of August but since our lease wasn't up we spent the month
painting
and painting
and painting

occasionally replacing lights
switching doors around
junking leftover furniture
but mostly painting

until the whole house from top to bottom didn't look like

A House We'd Bought

but instead looked like
A Home We'd Made Together.
Once we had our bed moved over we swaddled up the cats and ran them across the street (which they hated) and spent a sleepless night with them huddled up in the bedroom as they cried and got stressed and made those weird yowling, almost-human sounds that cats make sometimes.
It took them a while but they're getting used to the place
even though I don't know if I have?
Every morning I wake up in my bright, third-storey bedroom and walk downstairs, then downstairs again and after spending most of the last decade of my life in one or two-bedroom apartments our house with its five bedrooms and sunrooms and den and library and dining room and everything else
feels cavernous.
What do you mean, my office isn't in a basement?
I have a whole room to make art in?
I have a kitchen that's big enough for two people to cook without bumping into each other?
Some days it still feels like I'm a kid living in my parent's house, or staying in a house that belongs to some other grownup
except now I'm the grownup
(when the hell did that happen?)
Last week there was a crazy thunderstorm so John and I sat out on the porch watching the lightning as the clouds rolled by. We talked about dumb stuff and serious stuff and laughed and got tipsy on wine and listened to the sound of the rain patter-patter-pattering out in the darkness of the street.
I've dreamed about having a porch, a house, a life exactly like this one and it's so good it almost doesn't feel real.
As we watched the rain fall we saw the lights go on in the house across the street
our old house
where we lived for years through roommates
upstairs neighbours
parties
fights
surprises, and small rituals that make everyday life so special

and slip by so fast.
Now that house belongs to other people
(good friends of ours, in fact)
and in a few weeks, months, years, it'll start to feel like that's where they've always been.

I know that's how it'll start to feel here, too
so I'm tryna hold onto this feeling of "newness" as long as I can.

---