Tagged: SolarPuff
- by Alyson Shane
Stacy Kelly is a Co-Founder and Chief Operating Officer of Solight Design. She has the dual role of being responsible for managing the manufacturing and shipment of our products while also developing strategic business relationships, and used Kickstarter to fund the SolarPuff, an inflatable solar-powered lamp.
Can you briefly describe the SoLight SolarPuff?

SolarPuff: A Unique Little Solar Light. It's a patent pending light-weight solar powered lantern that packs flat and easily pops open. It is made with recyclable material, it is water resistant and it floats. Great for camping, boating and outdoors, as well as disaster relief, emergency lighting and ambiance.
Why did you feel that the crowdfunding model was the best way to promote the product?

We feel that the crowdfunding model provides the opportunity to test your product demand with a large group of early adopters who at the same time will (potentially) provide the funding to get your idea to market. It was never really a question as to whether or not we would go the way of crowdfunding, it was just a matter of when.
Why and how did you choose Kickstarter over other crowdfunding options available?

We chose Kickstarter over the other platforms mostly because of word of mouth. We know a few other people who had run successful campaigns on Kickstarter and due to their experiences we felt more comfortable following their lead. In addition, the Kickstarter platform is extremely user friendly and they make it as simple as possible to get your campaign up and running. They also have a huge community and market aggressively to the community on your behalf and to keep them engaged.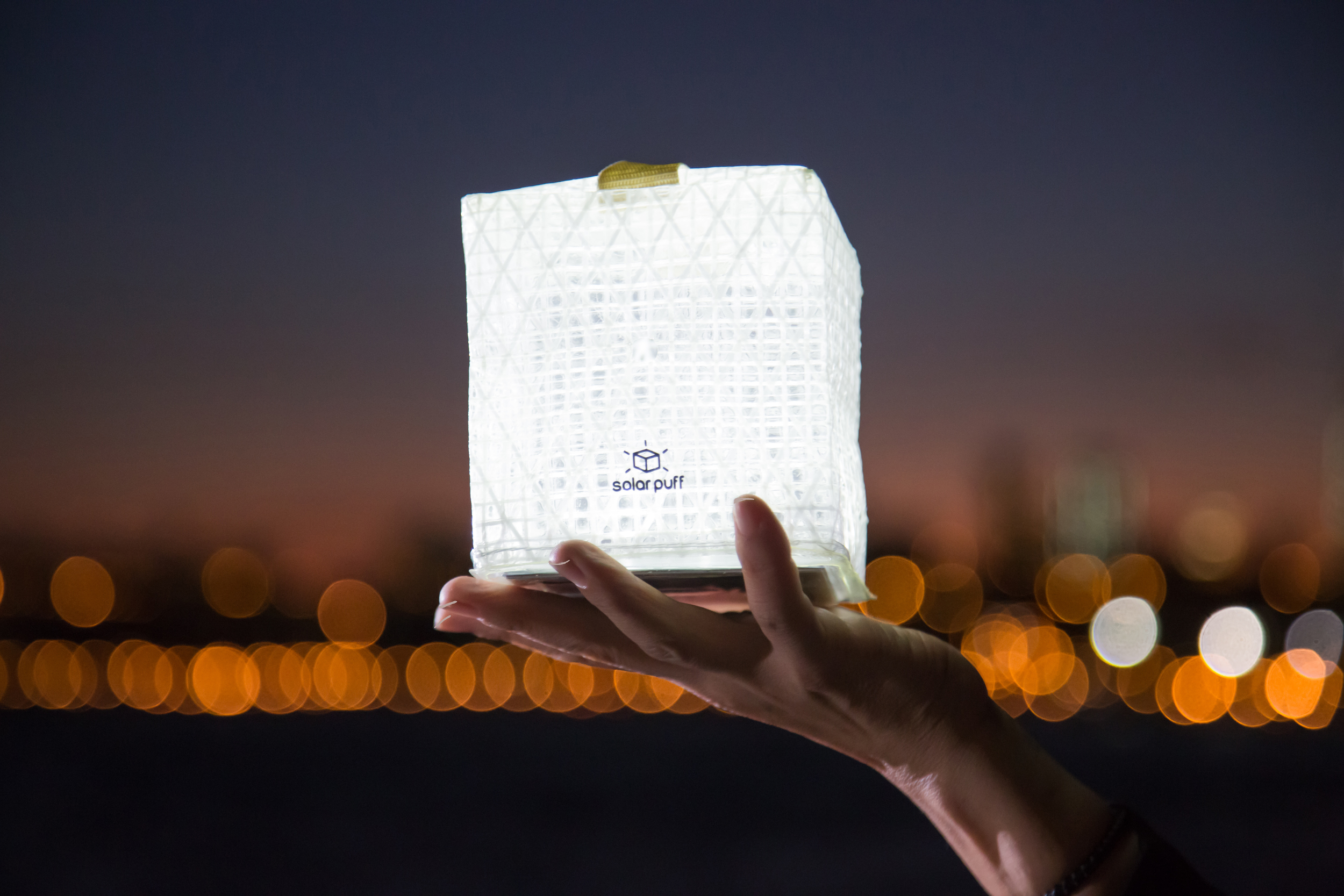 How big was your budget before you launched your crowdfunding campaign?


Budget??? What budget? Seriously, we were fortunate to know some very generous people such as Frederic King, our videographer, who worked pro bono. We used our own social and email networks to get to our initial goal of $25,000. We spent about $200 on Facebook advertising and another $200 with crowdfunding networks. We were advised by other successful campaigners to avoid buying into all the PR companies that approach you, unless somebody you know recommends them.
How far along was your project before you felt ready to launch a crowdfunding campaign? In hindsight, would you have preferred to be farther along, or to have crowdfunded earlier?
The SolarPuff, our first product has been on the drawing board for a few years with patents pending. We launched Solight Design about 18 months ago. We started manufacturing the SolarPuff in Q3, 2014 and completed our website in Dec, 2014 with a soft launch in January. We sold over 1000 units in 2 months. We presented to MoMA in Q3 and got positive feedback and knew now was the time to take it to the public. The fastest and most economical way was through Kickstarter, besides, we needed funding to purchase more inventory. I think we launched at just the right time in our business cycle.
Can you explain how you prepared for and managed your campaign?

We prepared by organizing our email lists and upping our social media outreach. We worked with our videographer and edited until we were happy with it. We fine tuned our "story" over and over again. A big part was coming up with the reward packages to make them authentic to our mission and to promote the product. We had given ourselves an April 22nd campaign launch date and spent the prior 2 months working on all the pieces.
What tools did you use to market your campaign? Do you feel like you did so successfully, and if not, what could you have done differently?

Our marketing campaign was not extravagant. We purchased advertising on Facebook to "boost" our posts, we paid two crowdfunding outreach companies for PR, one of which also included us in their web blog. The best and biggest boost to our campaign came from Kickstarter themselves (unpaid). Once they promoted us as "Projects We Love", it was a game changer. In 24 hours we raised over $125K. That really put us on the map and after that a number of media outlets contacted us and helped to get us to $447K. "It take a village."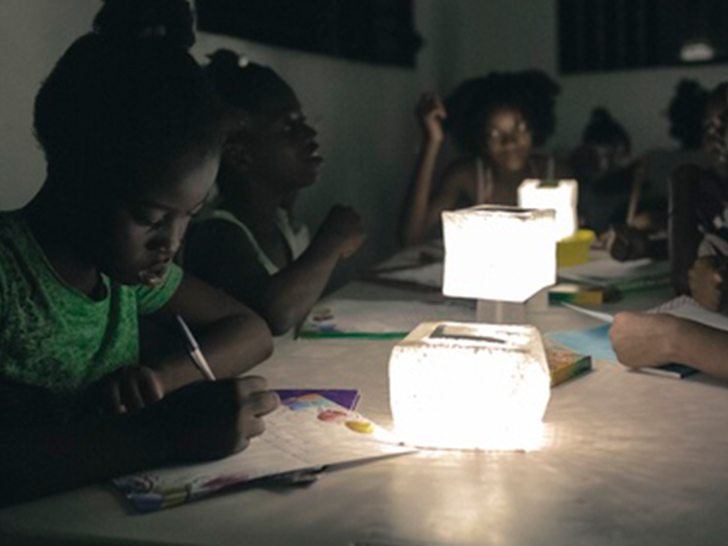 In retrospect what were your best assets for running this successful campaign? On the other hand, what would you do differently?


Our best asset is the product itself and our social mission. The SolarPuff is beautifully designed and purposely appeals to everybody - those that want it and those that need it. And staying true to our mission, when the Nepal earthquake happened we integrated providing the SolarPuff to the relief efforts. I think many people connected with our appeal and were happy to be able to do something to help the Nepali people.

Hindsight is 20/20 of course. What we'd do differently is plan for an overwhelming success and have more product on hand, however it is a catch 22. We went on Kickstarter to get funding for more inventory and now we need even more inventory to fulfill our orders.

We would have been more saavy about "stretch goals". We didn't quite understand the value and importance of them to the backers. We really didn't offer any stretch goals except seeds which were a bust (a story for another time).
What was your biggest challenge during your campaign?

The biggest challenge is staying organized. We had a lot of people asking a lot of questions and getting back to all of them (and we did) was very time consuming. We also had a lot of people making special requests with regard to their pledges (send two to Nepal instead of buy one, give one; ship to a vacation home, wanting to mix and match reward tiers, etc). You need to keep notes on each of these and that too requires time and organization. Now the hardest part is collecting each backers (close to 7000) shipping info and confirming their pledges is another organizational challenge.

So in closing, I will tell you that it was a wonderful, exciting and validating experience. Every hour brought us to a new level. Every backer validated that the SolarPuff is a great product. The comments from most of our backers were so supportive that it would make the most jaded person optimistic.

I think every person with a good product and a good idea should go the crowdfunding route. We were very lucky to have gone wildly over our goal. As the philosopher Seneca, said, "Luck is what happens when preparation meets opportunity."
This post is part of the #CrowdfundingCrashCourse series. You can find the entire series of interviews and summary posts here.

---