I bet you want to know why I'm watching 'Chocolat'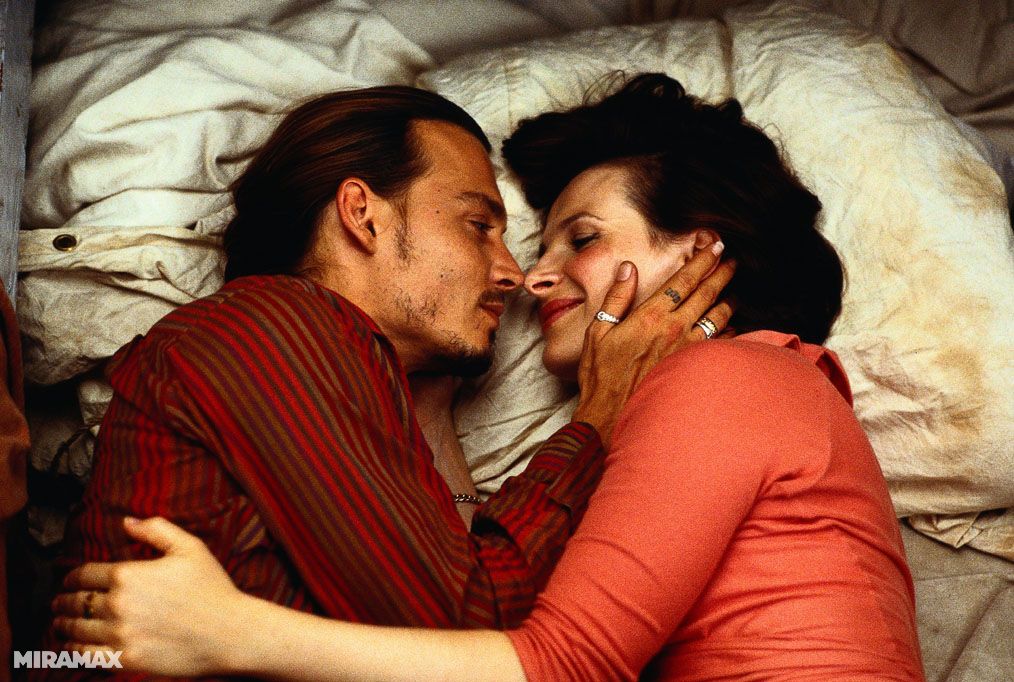 The answer is that it's partially because it's on Netflix.
But mostly the answer is because back when I was fresh out of high school I knew a girl named Rae-Annon and it was her favourite movie if I recall correctly. If it wasn't, and I'm wrong, it was damn near her favourite because she talked about it a lot.
Even though she and I went to elementary school together, or maybe it was middle school I'm not sure anymore I knew who she was because she was the weird goth chick that my yuppie friends and I would look at from down the hall with big saucer-like eyes and wonder what could possess someone to dress that way.
(We, however, were dressed in as little as the school would let us get away with wearing without having to wear a garbage bag for a shirt and we were barely on our periods so who were the fucked-up ones, really?)
Anyway after high school we reconnected by chance because we both worked at the same McDonalds in Winnipeg Square where I wiled away a year of the year and a half between when I graduated and when I moved to Ontario.
She was way more self-assured and I didn't realize it at the time but I really looked up to her even though she had slightly hippie-er tendencies than me like not always shaving her armpits and talking about shakras and stuff.
She went to the East Coast for a month and brought me back a small bag of sea glass which I still have and treasure even though we haven't talked in years.
We used to hang out in her parent's basement which was basically her little pad and watch movies like East of Eden and Breakfast at Tiffany's and drink wine from a box and talk about the boys in our lives. She showed me how to paint watercolours and bought me a martini glass set for my 18th birthday and we had stupid made-up words like 'citag' that we used with each other because young girls are dumb that way.
She knew me back when I was still a pretty fucked-up mess and sometimes I feel bad about that.
We've completely lost touch over the years after a nasty falling out that was, largely and unsurprisingly, my fault. But when I think about those years I try not to think about the end, but rather the rest of it which was sweet and amazing and good.
So when I saw Chocolat on Netflix the other day I put in my queue and even though it's not a very good movie (which I didn't expect it to be) it's nice to remember her and my friendship that feels like a lifetime ago.
So hi Rae-Annon, if you're reading this.
---