Tagged: manitoba
- by Alyson Shane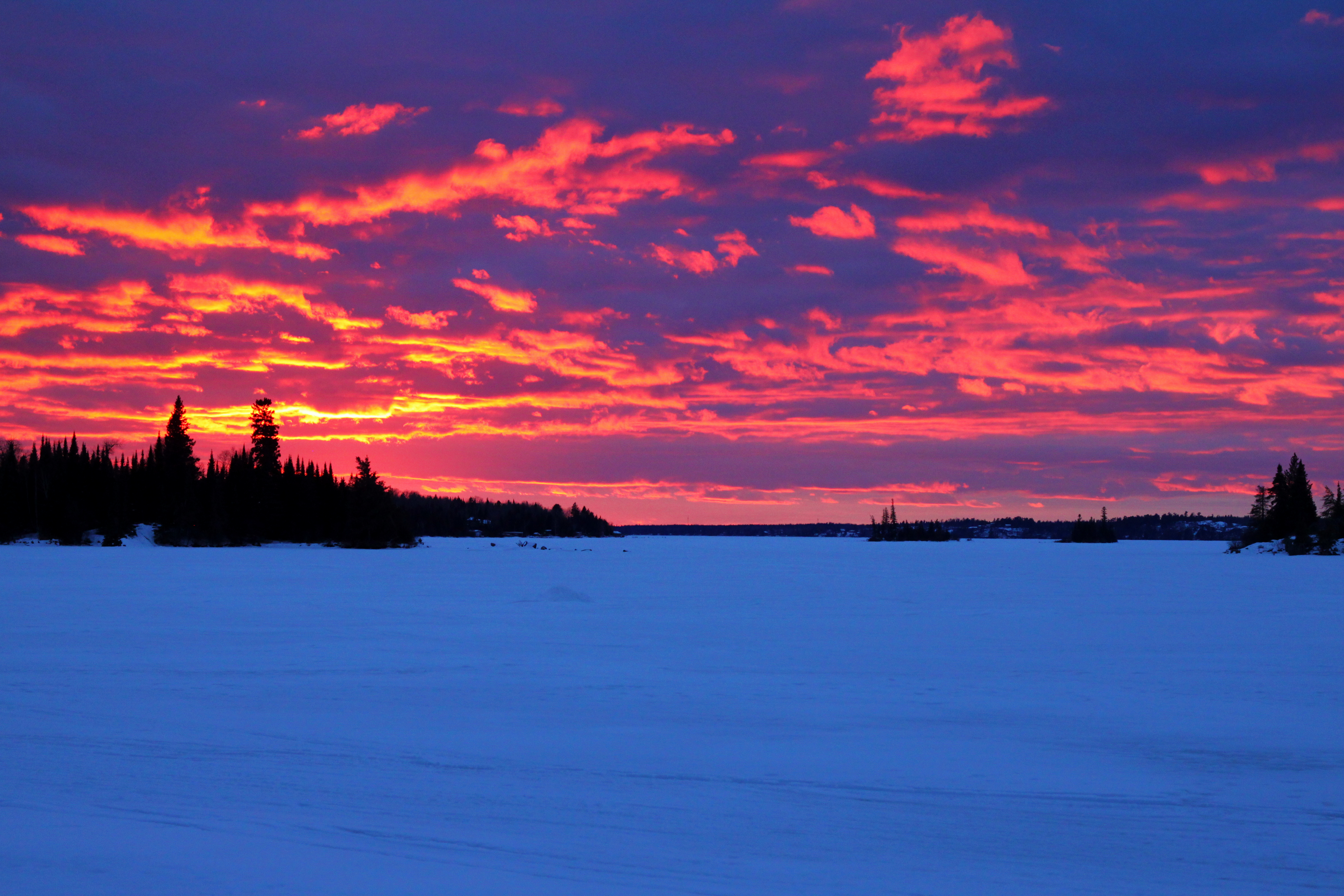 to spend a week at a cabin out at Falcon Lake because we haven't gone anywhere since before Christmas.
We drove up on Monday night and stopped at Gimli Fish on the way out to get crab legs and lobster tail and the biggest scallops I've ever seen, and after unpacking and getting a fire going we sauteed it all up in a butter and garlic sauce and ate it with a salad and a bottle of rosé.
We stayed up late and got drunk and cold running back and forth from the private hot tub on the deck to the house to get more beer. I had a killer hangover the next morning but powered through 100 pages of The Count of Monte Cristo
(I'm almost 950 pages in!)
and popped an Advil so we could hike up the side of the mountain that overlooks the lake.

I haven't walked that much in months and felt it the next day. It was worth it for the view tho.
After so many months in the house it was weird to have so much space to
think
and spread out
and walk
and not worry about other people.
We heard some families in the other cabins and waved at a few of the staff from afar, but it was mostly just us and the deer and the birds. I loved waking up and putting fresh birdseed in the bird feeder every morning to see what kinds of birds showed up to eat.
(Did you know that bluejays aren't actually blue? Look it up!)
That night we grilled homemade burgers and had some special banana bread that put us to bed at 10 PM. I fell asleep watching Robocop (which has so many gun sounds, wow) and woke up at 7 AM feeling more rested than I have in months.
The next day walked out to an island.

It gets so cold in Manitoba that the lake freezes completely and you can walk right across the ice to a bunch of the little islands, which feels scary until you've done it a few times
(or have a few beers in you.)
The island was beautiful and scenic, but spooky too. There's a menacing beauty to the Canadian wilderness. It feels tough and rugged, like it will kill you if you let it
(which it will.)

Then we came back and played Scrabble and made out in the hot tub and I laughed until my face hurt. We got distracted and almost burnt the shit out of our homemade taquitos, but saved them in time and covered them in sour cream and the enchilada sauce I made before we left to cover up the "extra crunch".
John made breakfast every day. Egg sandwiches or scrambled eggs and breakfast sausage. One, sometimes two coffees with Jameson's. We ate sitting across the table from each other and I grinned at him like a maniac every time because after almost seven years together I'm still crazy about him.
After dinner every night we sat in the hot tub, soaking it all in. I tried as hard as I could to lock in how the cold air felt, and the way my beer tasted, and how John's hair caught in the light.

On our last day there he asked me "what are some moments you wish you could stay frozen in forever?" and because I'm cheesy and because it was true, I said
"this one, right now" and I meant it.

If I close my eyes it's almost like I'm back there and I wanna hang onto that feeling so badly.

---