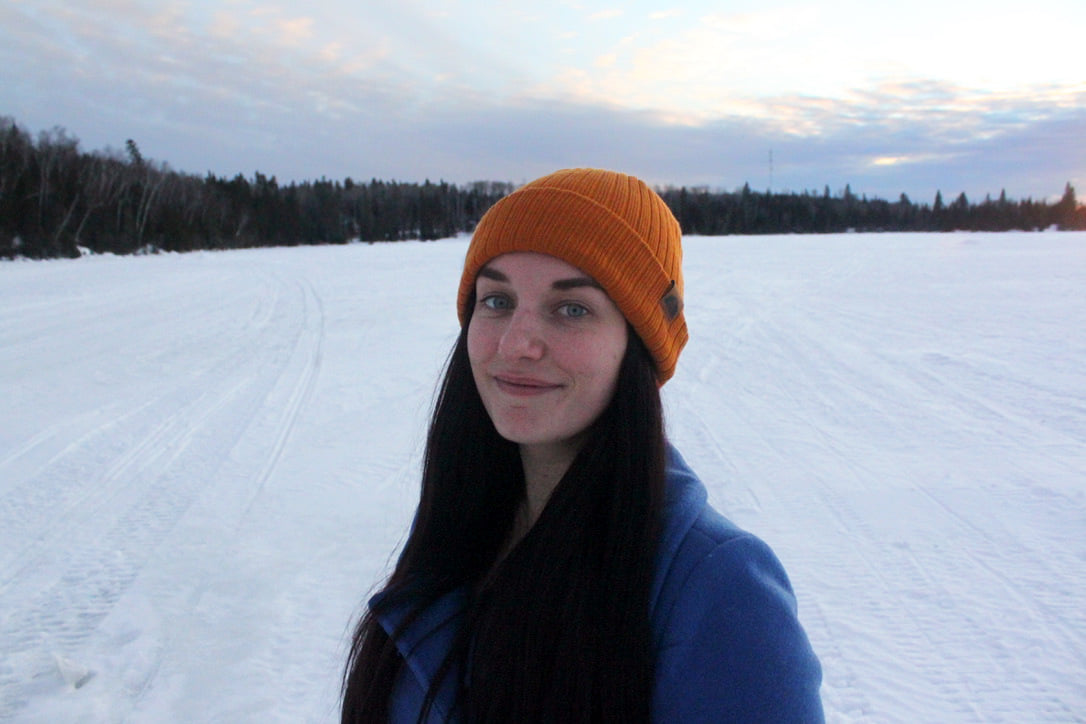 It's the end of another year. I just finished cleaning the house (a New Years' ritual), showered, and I'm about to get down to making some food and bevvies with John,
but before I do that
you know I gotta blog a bit.

I know it's cool to dunk on this year and there's lots of reason to do that for sure
but this isn't a post about all the dumb
and in some cases, downright scary
shit that's going on right now.
I wanna list some of the good stuff 2021 brought into my life. Sometimes when I look back on old (old) blog posts I read 'em and go
god what the hell was I writing
but sometimes
the best times
I read a post or two and I think to myself
"Damn, what a life I've led"

and I feel good about it.
So since I know I'll be reading this post again in years to come I don't wanna just focus on the stuff that was hard, or frustrating, or made me feel anxious or unsettled
instead I wanna talk about the parts of the year that make me go
"hell yeah"

so here's a few:
2021 was the year I stood in the middle of a lake.
At the start of the year John and I rented a cabin at Falcon Lake and spent a week (mostly) unplugged from the world.
We ate tons of good food, went on long hikes, and dreamed about the future while drinking wine in the outdoor hot tub while it was -25 C
(which is more refreshing than it sounds for my non-Canadian readers)
At a few points we walked across the frozen lake to explore islands that are only accessible by boat in the summer and I kept stopping between the shore and the islands to look around.
It felt surreal and made me feel small compared to the might of nature that can freeze and thaw this big, deep lake every year.

Like when you look up at the night sky and see the Milky Way and realize yr just a tiny speck and life is just what you make of it before yr gone forever.

That's how standing in the middle of the lake made me feel.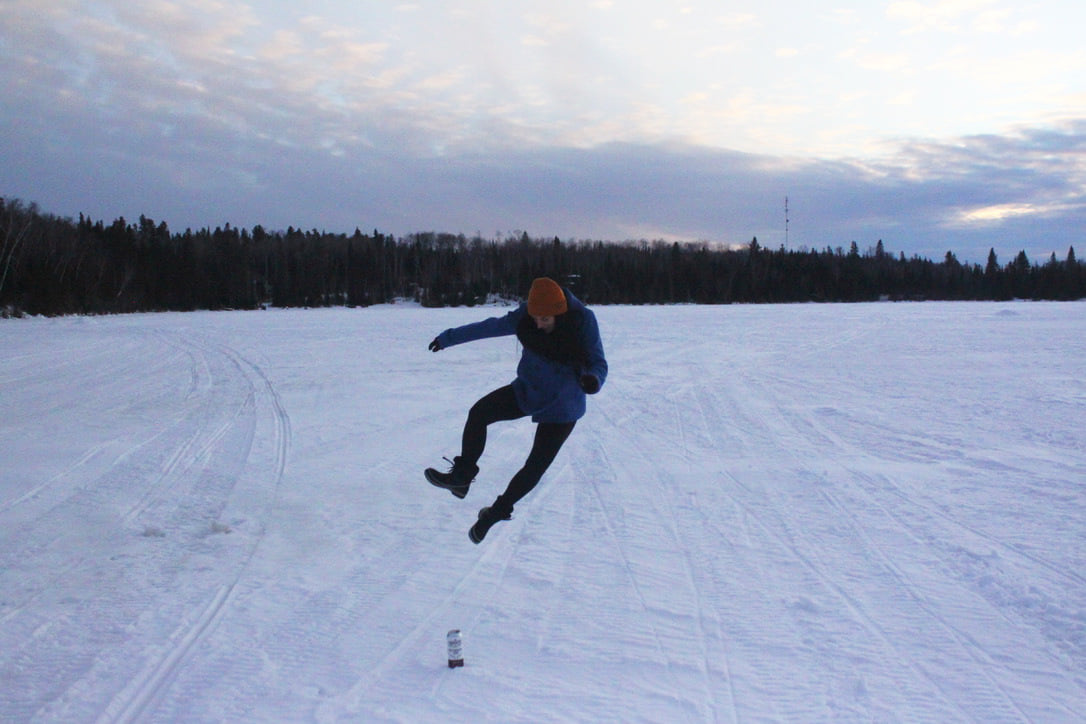 (me, getting some sick air while jumping on the ice in the middle of the lake)

2021 was the year I reconnected with my parents.

This spring I spent an awkward and emotional few hours sitting outside socially distanced in a park across from my parents who I hadn't talked to in six or seven years at that point.
We talked about a lot of things and I got stuff off my chest and they listened and I felt heard and we decided to figure something out because if there's anything this pandemic has taught me
it's that you never know what's going to come next
so even if you need to have healthy boundaries with people, there's still no sense in being a dick about it.
I get the sense that I drive them a little crazy and I think that's ok because the older I get the more it seems that's what families are supposed to do to each other
(hopefully in a loving way)
and though I still catch myself at arms' length sometimes I love the time I spend with them and my brothers. It feels good to be a part of a family again after feeling like I had to be on my own for so long.

2021 was the year I became a homeowner.

We didn't plan to buy a house this year. Not by a long shot.
But half of life is being prepared and the other half is saying "yes" to an opportunity when you see one, and luckily for me we were both prepared and equally in a position where we could say
"hard yes"
to buying the house right across the street from our old rental.
Somehow, in the middle of one of our busiest summers ever, we bought our house and spent 8-12 hours almost every day throughout August repainting it and replacing things and literally throwing out soooooo much garbage that the previous owners left behind
(if you need a hookup on a junk bin rental hmu)
and when we finished the move at the start of September and at first it didn't feel real.

Like I was a kid living in some other adult's house.
Sometimes it still feels that way.

Every time I go up to our third-floor bedroom and see the sunlight streaming in over the big, bright room I stop and think
"holy shit this is where I live"
and part of me hopes that I never stop being in awe of the beautiful space John and I are creating together.
2021 was the year I explored my beautiful province.
West Hawk Lake was our first "big" social outing since getting fully vaccinated in the summertime.
As we drove down Osborne and out of the city I felt like a weight I'd been carrying around for months lifted off my chest.
The first night was just a few of us who had all been in Belize together for our wedding so we picked up some jumbo shrimp, scallops, and lobster to fry up on the grill and talked about how long a year apart can feel.
We hiked up a mountain and swam in a lake created by a meteor impact and had ice cream and listened to metal covers of punk songs
(which everyone hated but not as much as Luke did)
and kicked off an amazing summer of sunshine, grilled food, squeaky air mattresses, guitar sing-alongs, and getting to know Manitoba a heck of a lot better.
We braved multiple bear "incidents" and jumped off of cliffs and stayed up into the early hours of the morning laughing together with our friends and it was the perfect remedy to (almost) a year apart.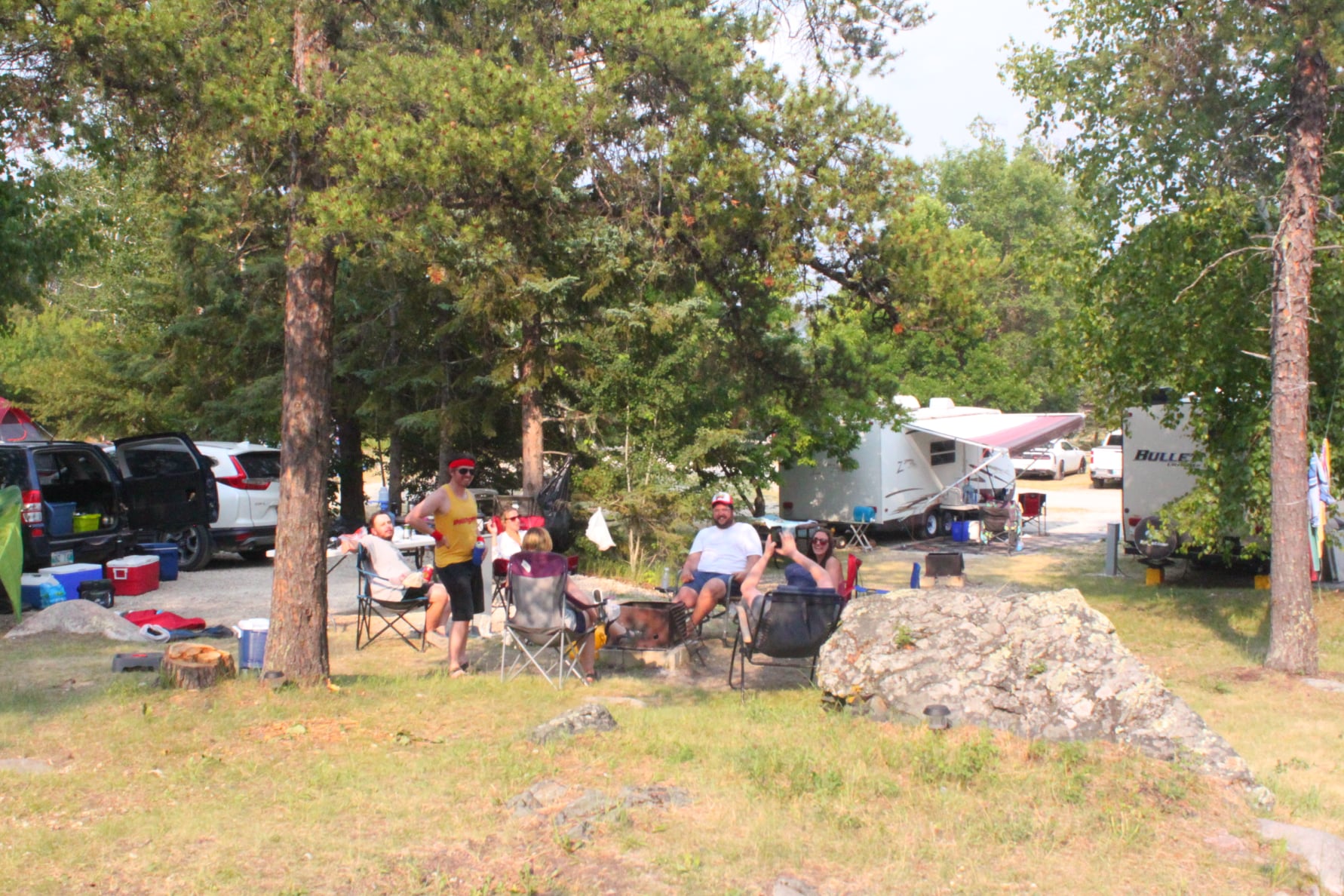 (A bunch of cool kids having a laugh after waaaaay too many months apart)

2021 was the year I refined my relationships.
A lot of this past year was defined by a falling-out I had with someone I was close to. It was unexpected, hurtful, and made even worse by the amount of

stonewalling
avoidance
and straight-up gaslighting I dealt with

as I tried to navigate a redefined set of social situations
without getting the closure or even basic acknowledgment of my feelings that I was
(and still am)
owed

has been a hard pill to swallow, especially as someone who craves closure to any kind of emotional situation.

But that experience gave me the chance to look critically at the people in my life and who I made space for. It helped me realize that I have a bad habit of trying to make relationships with toxic people work because I want to be the
bigger, better, kinder person

when the right thing all along would have been to put my foot down and walk away.

I spent a lot of this year reflecting on that and re-committing myself to putting the work into relationships with people who bring joy and light to my life instead.
2021 was my best year professionally.
Starling Social had our best year ever. I worked on banner projects with big, influential clients, gave over a dozen talks, brought on several new people to the team
and somehow, thankfully, managed to do it while maintaining a decent work-life balance.
(Which is one of the things I'm most proud of, tbh.)
2021 was the year I learned to say "no".
"No" to commitments that I didn't feel passionate about
that weren't the right fit
that felt too time-consuming,
not worth it
not a positive use of my time.
As an over-achiever A-type personality this has been hard as hell. I love to say "yes" to new opportunities and love the feeling of having lots of events and goals to work towards.
But this year forced me to take a step back and re-assess where my energy should go, which leads me to my last point...
2021 was the year I slowed down.
It was the year where I learned to sit still, to be at peace with myself.
To take deep breaths, unstick my tongue from the top of my mouth
(which is a common thing anxious people like me do without realizing it)
and take a step back from a situation and ask

"how am I feeling in this moment?"
Sometimes I didn't like the answer

(maybe that's the point?)

but the more often I did it the more I could confidently and clearly answer myself.
"I feel overwhelmed"
"I feel excited"
"I feel at peace"
"I feel
happy"
And at the end of it all, after 365 days of ups and downs, looking back the feeling I felt the most this year was happy and grateful
grateful for the business I've built that affords me this wonderful life
grateful for my partner, friends, and family who make my life richer
grateful to have opportunities to grow and explore and shape myself
falling constantly into my lap.
Life can be hard, and it is.

2021 wasn't a cakewalk by a long fucking shot.
But looking back it was mostly
almost completely
kinda/sorta, if you squint real hard

wonderful
despite everything we've all gone through
and I can't wait to see what next year brings for all of us.
All my love in 2022!

---