A week ago today I woke up and didn't need my glasses. I reached for them at first the same way I'd done every morning since I was 13, but they weren't there and I when I gave my eyes a second to settle I remembered that
I didn't need them anymore.
(That still doesn't feel real to say.)
I'd spent the day before at the LASIK clinic getting tested. Pre-pandemic I think this used to be two sessions: one to do the tests to determine yr candidacy, and another session to do the surgery, but now they've jammed it all together which freaked me out a bit since you go in and either
get the surgery, or
get turned away because you're not a candidate for one reason or another
and what a heartbreaking outcome that would have been.
I've needed corrective lenses since I was a teenager and I've always hated it. Since it was the early 2000's and I was getting glasses through my dad's benefits I got stuck with these ugly, round, metal frames.
I was embarrassed at how they made me look.
I felt unattractive and unpolished.
I felt ugly.
I spent all of high school feeling this way; the feeling compounding over the years along with other anxieties and feelings of low self-worth until I could barely look at myself in the mirror anymore. I felt embarrassed all the time.
I got older. I got contacts. I got new frames that were darker, heavier, and more my style.
But I still hated it.
Wearing contacts wasn't so bad but having something in my eye all the time meant that there was always a small part of my brain dedicated to thinking about it.
Were my eyes too dry to keep them in?
Were my eyes looking red and tired?
Did I have my glasses nearby in case I needed to take them out?
On and on and on at every party, show, music festival, or long day at a conference or event, there it was: that nagging, niggling thought in the back of my brain.
I think a part of me always planned to get surgery if I could. I got a breast reduction in my early 20's so I'm no stranger to elective surgeries and believe that if you can afford to do something that will make you feel
happier
healthier
more attractive
more confident
then you should get 'er done because we only live once and, damn it, we should enjoy our time while we're here as much as we can.
Which is why I spent all of last Wednesday sitting in a clinic "lubricating my eyes" in-between tests, making small talk with the optometrists and attendants
("omg I love your energy" they'd say
"you're so positive and funny"
and I'd say
"thanks, I appreciate it
I make dumb jokes when I'm nervous")
(Because I do.)
Then they'd say something like "why are you nervous? The surgery is going to be fine!" and I'd tell them that, Oh it's not the surgery I'm nervous about — I'm nervous that one of the tests is going to come back saying I'm not a candidate.
And one almost did: I had a 1/2000 deformity in a section of my cornea which meant that I was only a candidate for the most intense/laser-only/most expensive option
(the optometrist told me to tell people I got the "Canadian fighter pilot surgery" since I guess it's the one they use in the army)
and though I'd budgeted for the more expensive procedure and had actually planned to choose the most advanced option it still felt like a gut punch when the optometrist looked at the scans of my eye, pointed to a section, and said
"this area here is a little unusual..."
then he finished by saying "but you're still totally a candidate!"
I told him he needs to lead with the good part first next time, and he laughed even though I was being deadly serious (for once).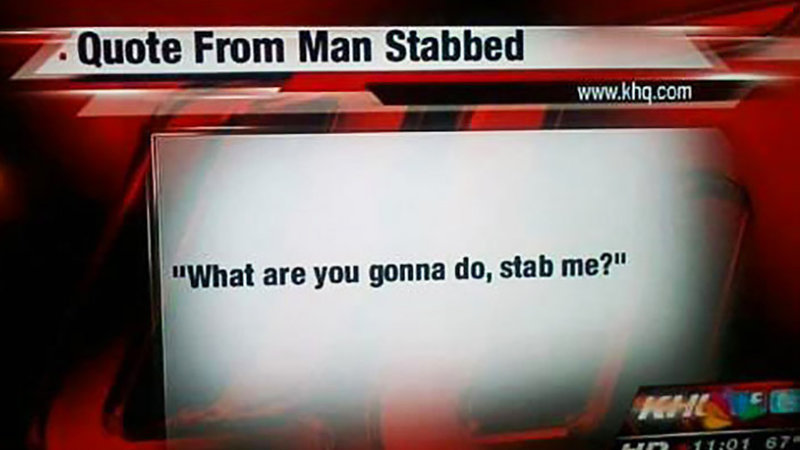 People had told me the surgery was scary. Intimidating. Overwhelming.
So I popped a Xanax (you can ask for them), kicked back, and laid on a table while a very qualified and nice surgeon had me stare at a green laser while it reshaped my eyes.
IMO it wasn't that bad. Maybe dealing with 8 years of intense orthodontics (a head brace, retainer, and braces, oooh yeah I was hot) primed me to just be cool with lying back while a skilled professional goes to town on part of my face
(or maybe it was the Xanax)
(maybe it was both)
but the only part that felt scary or weird was when I literally went blind when the doctor peeled back my cornea to do the procedure but everyone I'd talked to had warned me about it so when the moment came I laid there like
"all right, this is the part where I'm blind for a few minutes"
(ok it was definitely the Xanax.)
I went home, slept like crazy, and woke up groggy but with +20/20 vision.
Bless modern medicine.
Since then the thing that's surprised me the most is the number of people who've messaged or commented to say
"I always loved you in your glasses"

"You always looked so good in your glasses"
"Your glasses really suited you"
and while I'd like to say Thank You and Yes I Know... I'm so fucking thankful to not have to hear that again.
Because I don't care how "good" I looked or how much they "suited" me
they never felt like me
and finally, miraculously, amazingly, for the first time since I was 13 years old
I feel like myself again.
---