Tagged: toulouse
- by Alyson Shane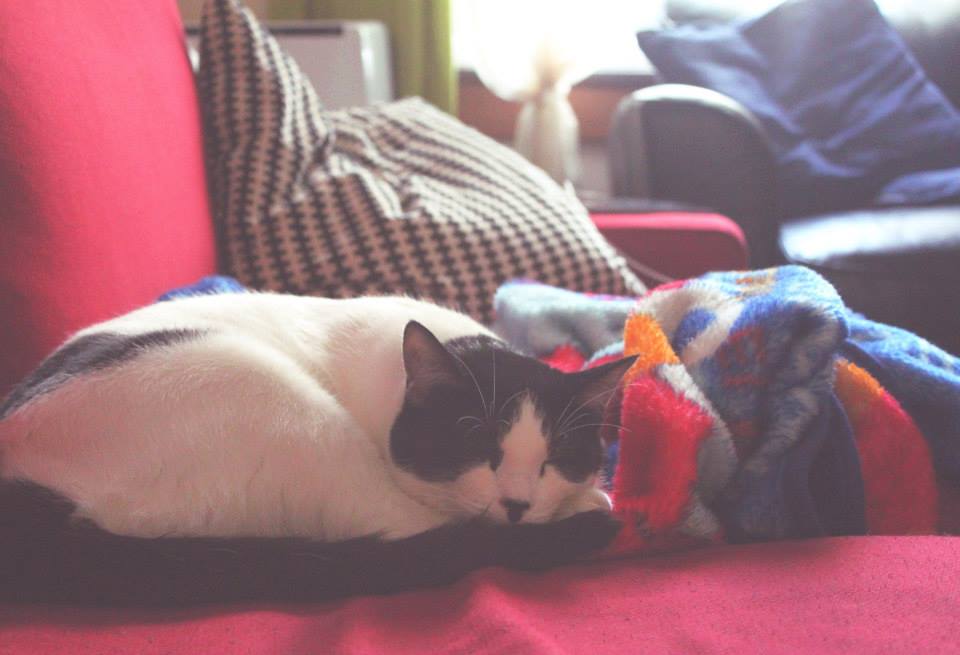 who is sitting in my lap right now.
This morning I woke up and felt his lil furry back curled up against me and realized how much I'd missed him while we were gone.
I've had Toulouse
(or Tig, or
T., or
Little Baby)
for basically his entire life.
I got him for free off Kijiji after showing up to look at a different kitten who was being advertised for $5, but we got there the woman who was selling the two kittens told me that the kitten I wanted
(a cute red tabby; I've always wanted one)
was gone, but THIS LITTLE GUY, she gushed as she scooped a very small kitten up off the ground
was still waiting for someone to take him home. He was scrawny, loud, and though the raccoon-mask pattern on his face was cute.
He wasn't the cat I'd come for but I didn't want to be rude, so I accepted the kitten when she handed him to me
held him up to my chest
right away he climbed under my hair
and I knew he was mine.
Since then he's flopped all over
the internet
the house
and my heart.
Like me, my cat isn't afraid to ask
(demand?)
for attention, and has a big, big personality.
He isn't shy and loves to "huss around" rubbing, meowing, putting his hands on you to get your attention
or straight-up jumping into your lap when you're in the middle of something to meow in your face.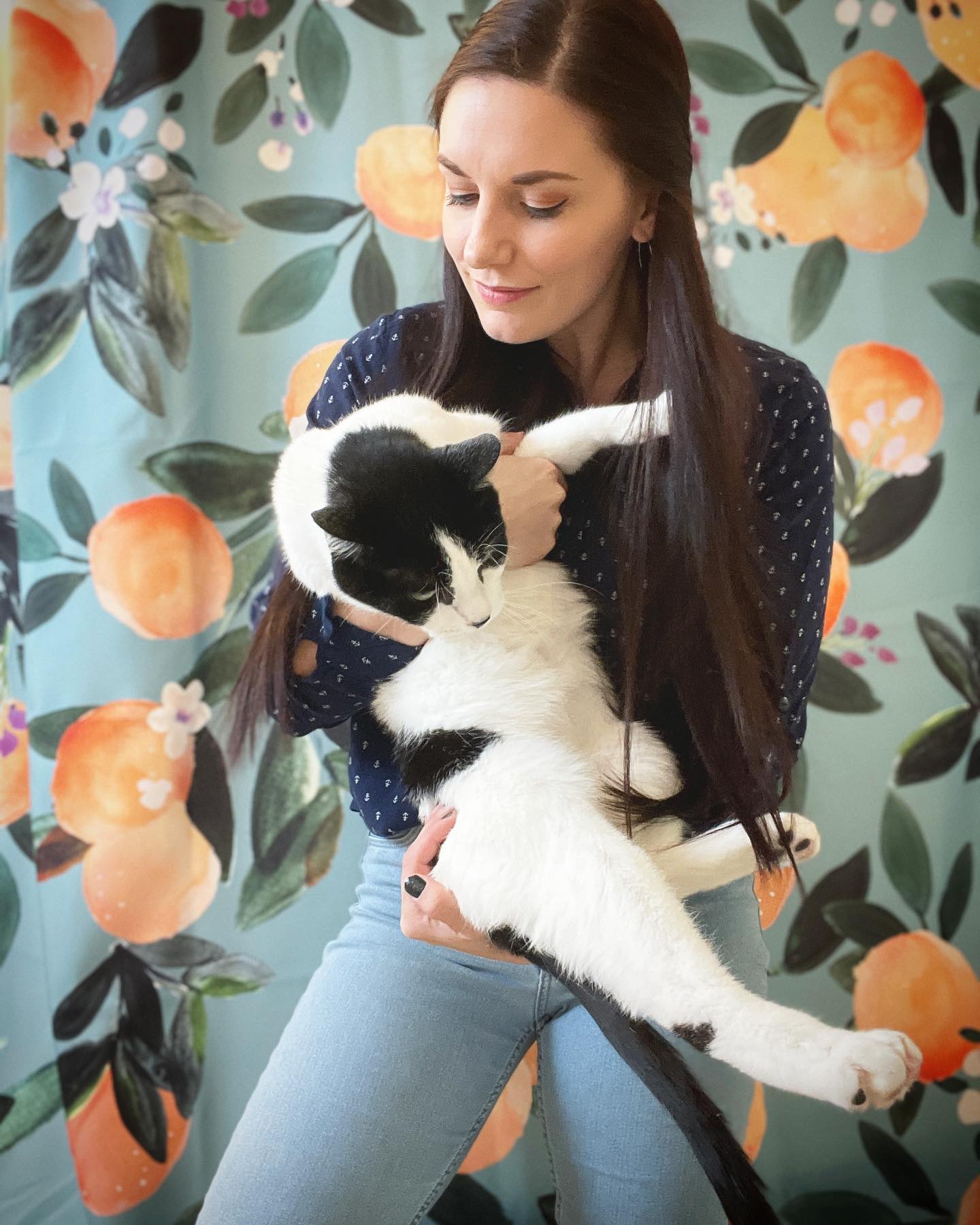 We've been through a lot together, T. and me.
At first we were part of a different family
with another man
and another cat
in another apartment
in a different part of town
in what almost feels like a dream at this point.
The part that feels real
the part I can go back to so easily that I can almost touch it
is the little family John, Toulouse, and I started building.
In bed in my old apartment on Spence St, reading "Reunion" with the window open
Toulouse burrowing into the pillow between us
and never sitting still.
Now almost a decade later I'm sitting in my dining room, writing this, his soft purring warming my legs

and I look down and see the white fur on his ears
that wasn't there before
and I think about the time we have left
how fast it's going, slipping through my fingers

how many days of tummy rubs, belly flops, head pats, snuggles and kisses
(the latter of which he just tolerates)
we've already had together. The small habits and patterns we've developed over the decade we've been together that define so many of my days and nights
and I feel guilty for how long I was away.
But still, I'm happy to be here
watching his slow, easy breathing
knowing that he feels safe with me
and I hope that makes him happy, too.
---