Tagged: Coronavirus
- by Alyson Shane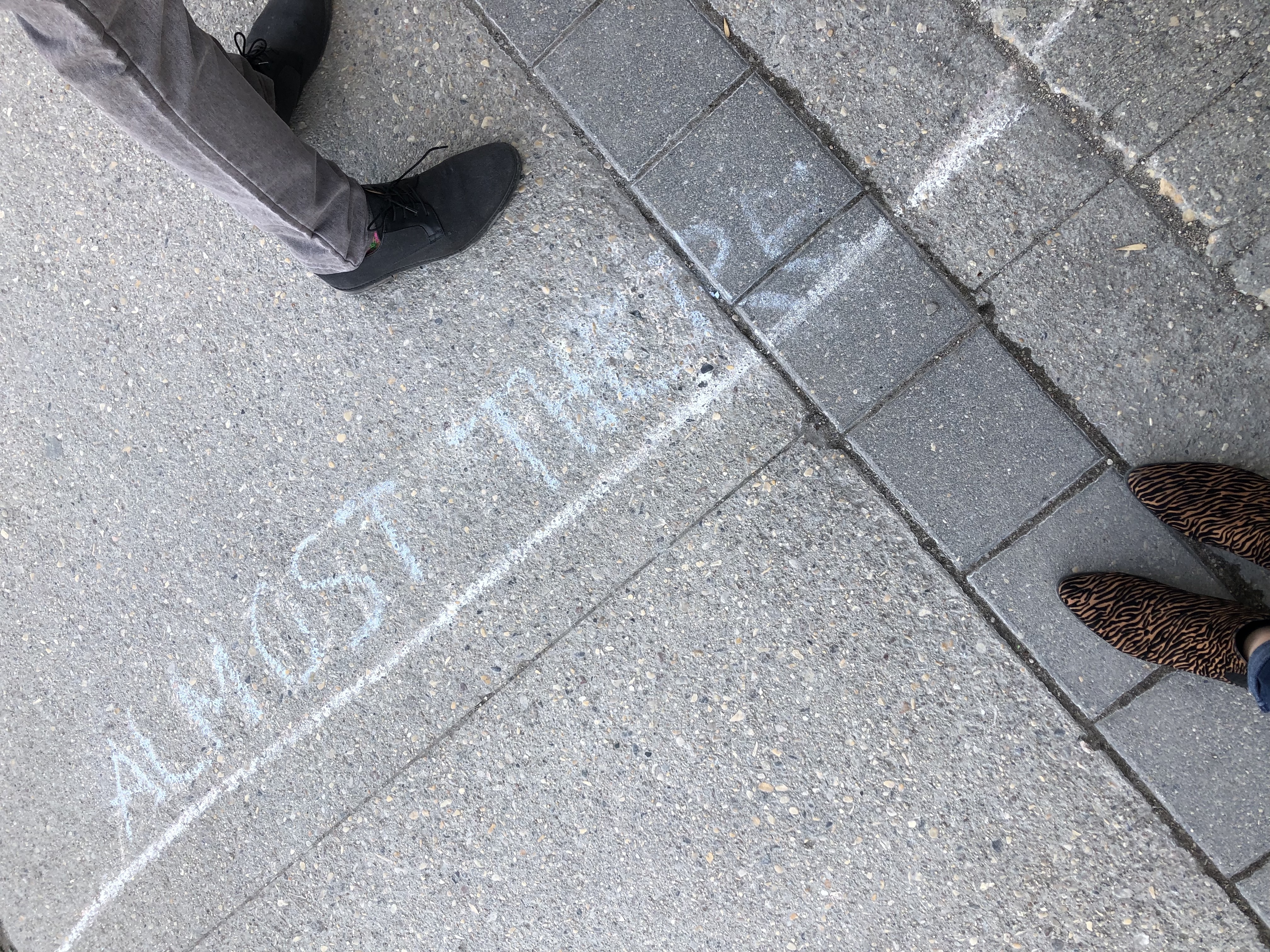 Yesterday we walked to our local coffee shop to buy beans and stood in a line on the sidewalk out front because only one person can be in the store at a time. Usually you have to walk all the way to the back of the store to pay at the register, but they had everything set up on stools and tables and this little mobile serving station made of wood.
It wasn't perfect but it worked. We got beans and two iced lattes and I never thought I'd be so happy to talk to a friendly face from the neighbourhood. I felt giddy afterwards and thinking about

just how nice and normal it felt
tugs at my heartstrings a full 24 hours later.

We went to Food Fare and it turns out one of the Pandemic Things that I fail at is following the taped arrows on the floor in a grocery store because I spend so much time thinking about what I need and not enough time looking at the ground that I wind up walking down them the "wrong" way and needing to circle back and start over.
But honestly it's not so bad.
Wear yr mask. Smile with your eyes. Say "thank you" to every damn person risking their health and well-being to serve your community.

Yesterday was the last "trip" we'll take into the neighbourhood for at least the next few weeks until we know what community spread is like with eased social restrictions.
Manitoba's cases seem to have plateaued so we're in Phase One of reopening but John and I are spooked by all the tweets and posts about busy patios and parks and too many people lining up outside of stores and not social distancing properly.

I'm sad and worried but trying to have a stiff upper lip about it since we're luckier than most and (hopefully) all another surge in cases locally would mean for us is more time spent hunkering down at home.
I was worried that the minute we eased social distancing guidelines people would go crazy and act a fool and once again the internet confirmed that I was right. It's upsetting to know people are putting each other and their loved ones in danger to stand in a too-crowded line or have a beer on a jam-packed patio
People seem to think they're safe and I hope they're right.
But everyone who dies because of the pandemic is someone's somebody and I can't wait until this is over.
---