Tagged: In My Community
- by Alyson Shane
I have a confession: I'm a little obsessed with The Church of Jesus Christ of Latter-Day Saints and its polygamous culture. Weird, I know, but bear with me.
I grew up in a largely unreligious household; I somewhat recall my mom mentioning Sunday School to me when I was a kid, but her big selling point was hot dog days and camping trips, not a deep, personal connection with some higher power. In fact, the closest I remember getting to any sort of organized religion growing up was seeing The Church of Jesus Christ of Latter-Day Saints (LDS) commercials on the American cable networks.
Partially as a result, I now identify as an Atheist, but that hasn't stopped me from developing a weird obsession with religion, especially the more "fringe" versions of beliefs like Christianity like the Mormon LDS faith. It started with Mitt Romney, the 2012 Republican Presidential nominee who apparently wore magic underwear, and became exacerbated when I started watching the HBO show Big Love, a fictional narrative about an LDS polygamist and his three wives.
I'm fascinated by sub-cultures, so it probably comes as no surprise that I was thrilled to discover that Gracie, the first play in the Prairie Theatre Exchange's new season, is all about Mormons and polygamous relationships.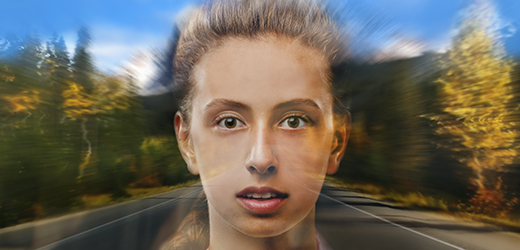 The Play
At it's core, 'Gracie' is a play about self-discovery, rejection, and acceptance. Written by playwright Joan MacLeod, it follows a young girl from the LDS church as her family moves from America to Canada to live on a polygamous compound in British Columbia.
When we first meet Gracie (played by the incredible Samantha Hill) she's eight years old, sitting in a van with her mother and siblings on her way to their new life in Canada. Her mother is getting married, and when they arrive in their new community they're greeted by a group of individuals: boys on bikes, teenage girls carrying their babies, and her mother's new husband, to whom she will be the 18th wife.
(Please excuse me while I shudder for a moment)
During this introduction Gracie meets a young girl named Allie, and they become fast friends, and throughout the course of the play Gracie grows up right before our eyes. By the second act, which takes place four years later, Gracie and Allie are practicing for the exaltation. At school, Gracie bemoans the fact that she has to learn arithmetic in addition to other subjects like English, "science" and "social studies" where half the class studies Jesus Christ and the other studies Joseph Smith, the founder of the Mormon faith.
During this time Gracie's brother gets a job, and her sisters are both married off and begin having children with their assigned husbands. At this point, during the final segment of the play, Gracie is about to turn 16 - marrying age in her community.
During this time Gracie struggles with her changing feelings about her beliefs, culture, and circumstances, and this one-woman play quickly transforms from charming-yet-unnerving overview of a religious subculture to a moving and powerful story about the complex private lives of LDS women which we rarely see beyond TV shows or court testimonials.
Exploring Perspectives
One of the things that struck me about 'Gracie' was how MacLeod used to play to explore uncomfortable subjects like polygamy, religion, and alternative lifestyles and beliefs in a way which felt nonjudgemental; in fact, the play often felt more like a serving of reality than a heavily-researched theatre production.

As a non-religious person I find it's often all-too-easy to dismiss the complex, three-dimensional experiences of women raised in the LDS church. It's easy to say: if it's so bad, why not leave? but plays like Gracie do a tremendous job of reminding us that everyone is an individual with complex, nuanced views and experiences.
One moment which struck me was when Gracie refers to the 'grannies', groups of older women who protest outside the LDS compound with picket signs, outraged at what they perceive to the atrocities being committed within the community:
"They don't like the way we live even though they know nothing about us," Gracie says.
Complicated Positions
As a non-religious person, I often struggle to understand the appeal and value of religious beliefs, and I appreciated watching a performance which didn't pander to my preconceived notions about the LDS church and polygamy in general.
In fact, the play was so well-written that Gracie's experiences, interpretations, and reactions to the events happening to her family and within her community felt more like reading a young girl's diary than a fictional exploration of an unusual religious subculture.
Though I often felt gut-based reactions to certain experiences (such as her mother being someone's 18th wife, and all of the ways it aggravates and upsets my 3rd wave feminist views of the world), MacLeod does a tremendously good job of exploring Gracie's world in ways which feel authentic and realistic, without the bombast which often accompanies literary works which explore religious subcultures.
Evoking Empathy
If anything Gracie acts as a terrific opportunity to explore a secretive, unusual religious subculture without feeling like a voyeur. While the play presents a myriad of uncomfortable and unusual situations that the modern girl (religious or not) doesn't experience, it does so without judgment; it really does feel like a honest, authentic exploration of one girl's perspective on a community which initially makes sense, but which ultimately she (and we) fail to understand and accept.

Gracie runs at the Prairie Theatre Exchange until October 29th, and I highly recommend catching it before it's gone. Not only is it a tremendously good play, but it's a fascinating and highly entertaining exploration of a lesser-known religious subculture.
---