November 2014
- by Alyson Shane
Went on a lovely, much-needed date last night. After a busy workweek it's always nice to spend some time unwinding with your favourite person.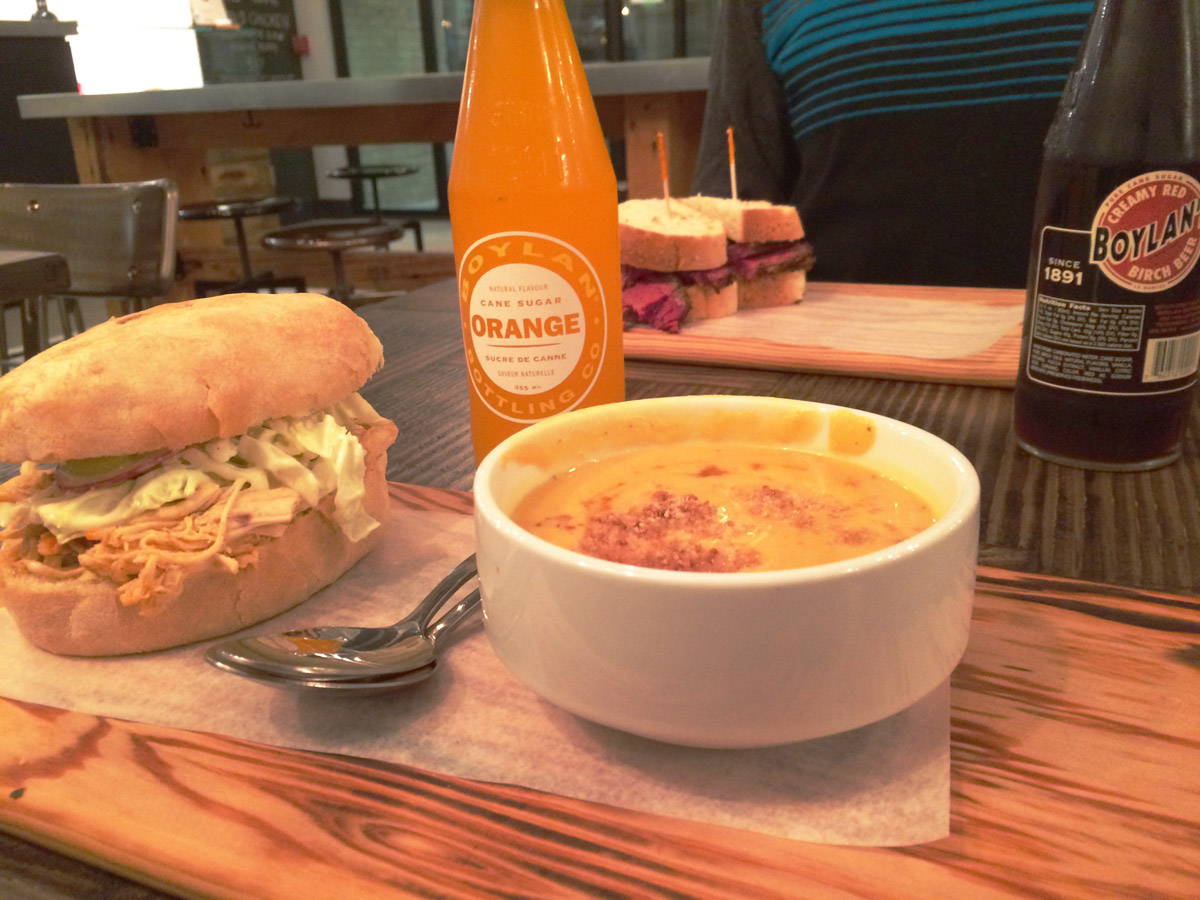 We hit up King + Bannatyne for dinner and it was amazing. John had the brisket and I had the buffalo chicken and we shared a soup which kept us warm enough to dash from that street to the adjacent one where Across The Board is located.
We tried out a couple of games while we were there including Bandidos, Mr. Jack and Lost Cities. I generally hate card-style games but John was really patient with me and it was a lot of fun!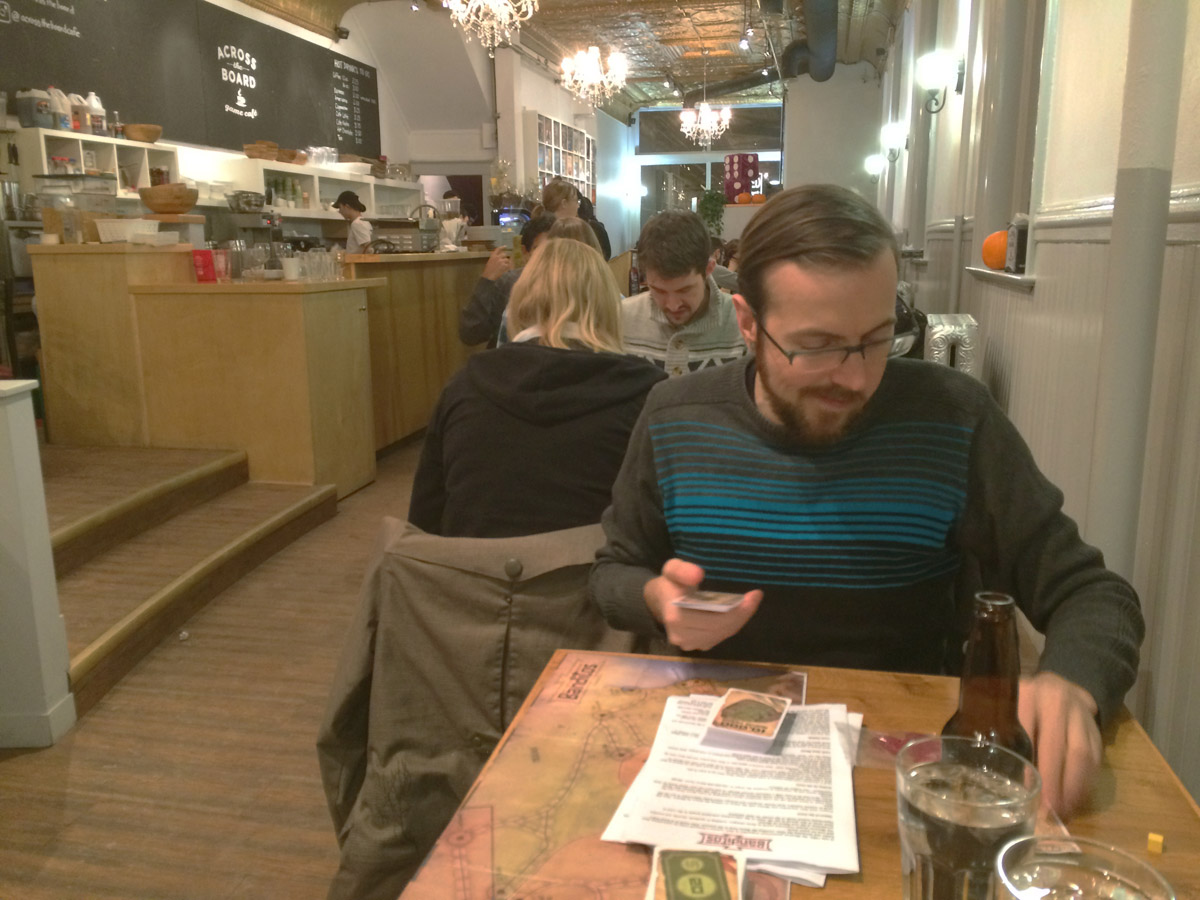 (here we're figuring out how to play Bandidos)
That'll teach me to kibosh something just because it's out of my comfort zone.
By the time we got home it was after 1am and I almost fell asleep on the couch watching the finale of Summer Heights High.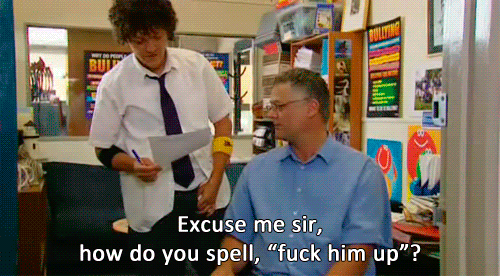 Tonight we're seeing The Xanad00ds at The Park Theatre. Can't wait!
---