Tagged: tyrone
- by admin
today is my three-year anniversary with
the greatest man in the world
aka tyrone.
friday he took me out for a fancy dinner. we put on our coats and bought hot chocolates and walked through the chilly night air and held hands and talked and laughed and it was good. we had red wine and foie gras and pork belly and too many mussels. we walked home. we kissed. it was perfect. I can't even tell you.
this past year has been tough. our toughest yet. I fucked up. he fucked up. we made mistakes and hurt each other and said things that we both wish we could take back. it breaks my heart to think about it. but we're still here.
we're still here.
together.
we
drove across the country
. we
were in a music video
. we rocked the
winnipeg wine festival
. we
camped in the mountains
. we
drank on the river
with
@rhondalmartens
. we
brought home a new friend
. we manhandled
MEME and Folk Fest
a week apart. we helped make an
awesome mini movie
with friends. we
watched all the star trek movies
.
but not in that order. plus lots more.
I'm looking forward to what we get up to next year.
I love you, Tyrone. thanks for putting up with my shit for another spin around the sun.
happy anniversary.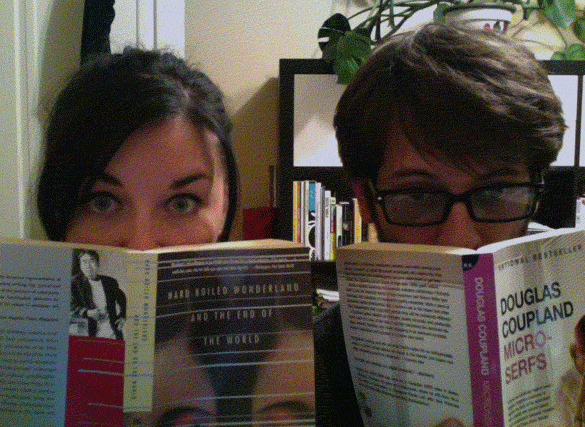 ---