Tagged: food
- by admin
and by that I mean bike yr ass to almost the suburbs to try Blondie's, which is this infamous burger joint in Winnipeg.
It's also been featured on You Gotta Eat Here
which is how some non-prairie peeps know about it.
I'd never been there myself but I'd always heard stories about the crazy lady who runs it. It's just her in the kitchen by herself and apparently she'll scream at you and kick you out if yr a dick or you pisser off which both terrified and intrigued the shit outta me.
Luckily she has her rules posted all around the joint so you know what not to do.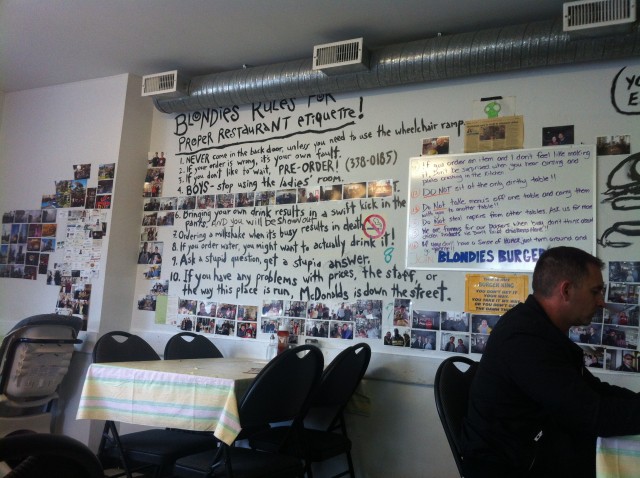 The most famous(est) part of going to Blondie's besides the lady who runs it is the sheer massive size of the burgers they offer. I stayed safe with the 1/8 pound burger and even that was almost too much with a poutine.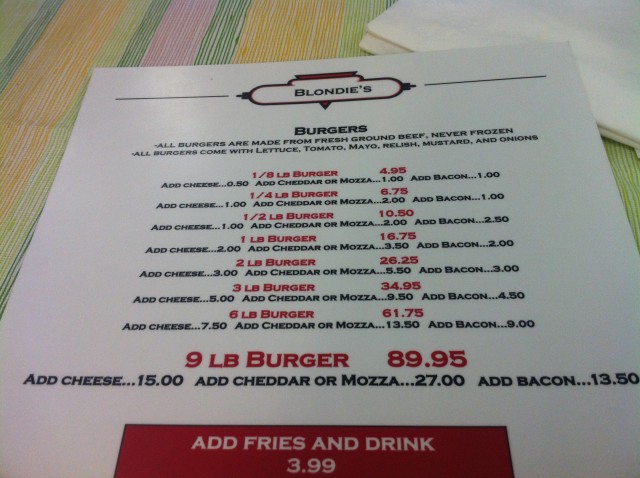 I wish I could go back and eat this right now.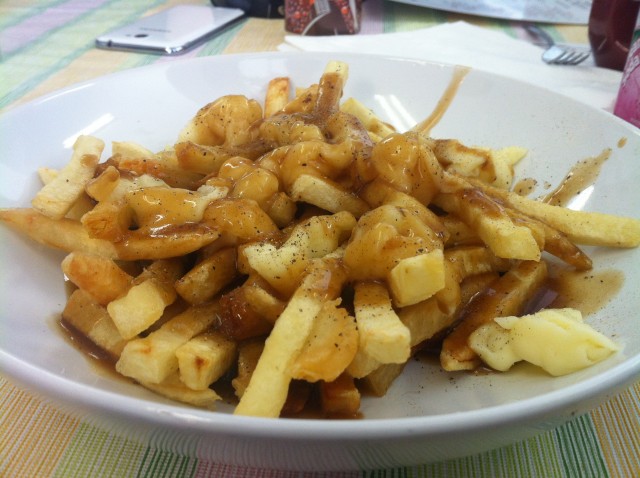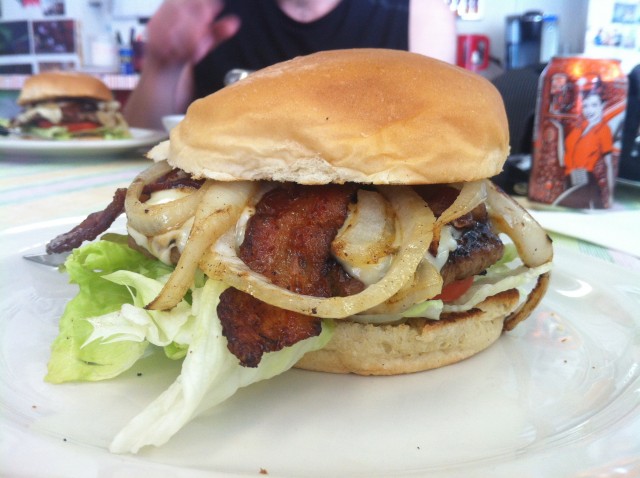 They also offer huge milkshakes which were a little too rich for my blood.
Yes that's also a pun about ice cream.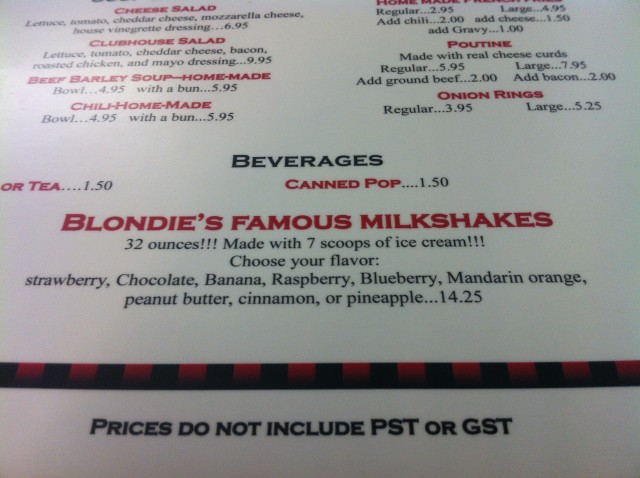 When we got there it was super packed so we had to wait a while, and as we were leaving the owner apologized to us for making us wait which kinda disappointed me since I was hoping she'd tell us to fuck off or something.
I briefly considered saying something rude back to see what would happen but then I saw her kneading this massive pile of hamburger patty in the air I decided I'd better not.
That lady could have totally kicked my ass.
---