Tagged: pictures
- by admin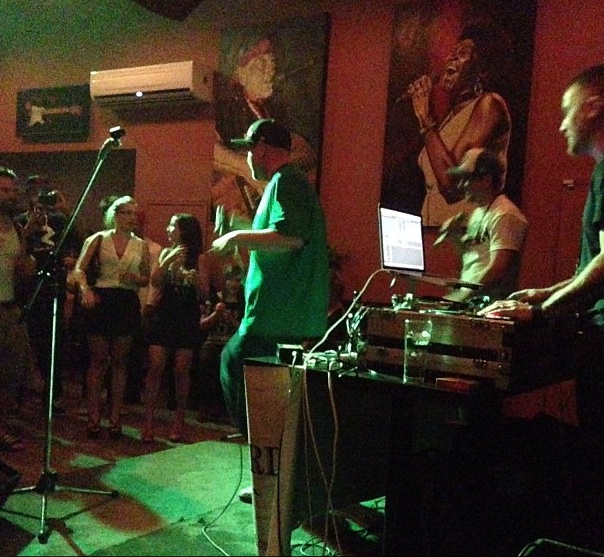 Which was amazing. Duh.
I had g&ts and a whiskey sour and some beers and sat at a high table with
Colin
,
Nicole
,
John
,
Tyrone
and Kat (who doesn't do the twitters) and had the pleasure of seeing
Kendra
and
John
who I haven't seen in ages.
When I got there I was going to the bathroom and this chick wearing a tank top that said
CUM ON ME
or
LETS MAKE OUT
or
FUCK ME
or something like that was coming out and wiping her face all weird and she was definitely fucked up and it was cray.
I kept my eye on her all night and several times she came out of the bathroom and was wiping her mouth and nose area with both hands like she had just puked or done a boatload of drugs or something.
She was still there when we left n she was getting progressively more wasted the whole time.
I hope she's ok.
Also later while I was in the bathroom this happened:

Anyway
Tiffany Ponce
was a great opening act (also, nice meeting you in person, finally!) and
Abstract Artform
killed it.
That guy is so talented it's stupid.
If you weren't there you kinda missed out. Sorry to say.
---